Regular price
Sale price
$9.66 USD
Unit price
per
Sale
Sold out
Calcium
This mineral's name derives from the Latin term for lime, calx, since Calcium can be extracted from limestone. Calcium plays a role in the process of cell division and specialisation, as well as being necessary for the maintenance of bones and teeth. Studies suggest that bone density decreases with age and this mineral helps to reduce the loss of bone mineral in post-menopausal women*.
*This claim is intended for women over 50 years of age. The beneficial effect is obtained with a daily intake of at least 1,200 mg of calcium from all food sources.
Vitamin D3
Vitamin D is synthesised from the action of UV rays from sunlight upon the skin. The vitamin is also generally found in fish sources such as salmon, tuna, mackerel and herring. Mushrooms are the only plant-based source of Vitamin D and egg yolks are also high in the vitamin. Certain foods are also fortified with Vitamin D, including cow's milk and soy milk, some orange juice and certain breakfast cereals. . Vitamin D contributes to the normal absorption and utilisation of Calcium and Phosphorous, two other minerals that contribute to  bone maintenance. In addition, Vitamin D contributes to normal blood Calcium levels which play a role in the maintenance of bones and teeth. The fat-soluble vitamin also helps to reduce the risk of falling associated with postural instability and muscle weakness as falling is a risk factor for bone fractures among men and women over the age of 60 years old*. Beyond bone health, Vitamin D has further health benefits as it plays a role in the maintenance of normal muscle function. It contributes to the normal function of the immune system and has a role in the process of cell division.
*The beneficial effect is obtained with a daily intake of 20 μg of vitamin D from all sources.
Vitamin K2
Vitamin K2 can be traced back to the 1600s when the Japanese Samurai warriors consumed natto, a fermented soybean dish that contains high levels of Vitamin K2. Vitamin K2 is chemically known as Menaquinone and exists in nine forms, Vitamin K2-MK1 to Vitamin K2-MK9. Our Bone Support tablets consist of Vitamin K2-MK7 which is a long-chain form of the vitamin. Dietary sources of Vitamin K2 include the aforementioned natto, eggs, yoghurt, cheese and spinach. Vitamin K2 contributes to the process of normal blood clotting. The fat-soluble vitamin also supports the maintenance of normal bones. 
Magnesium
Magnesium was first recognised in 1755 by Joseph Black after he extracted magnesia from a lime. However, it wasn't until 1831 when the pure form of Magnesium was discovered. The mineral naturally occurs in green leafy vegetables such as spinach and kale, nuts, brown rice, whole grain bread, fish, meat and dairy foods. Magnesium contributes to a reduction of tiredness and fatigue. Magnesium and Calcium have a role  in the cell division process, and both Calcium and Vitamin D contribute to the normal maintenance of normal bones and teeth.
Turmeric
Turmeric originates from the Curcuma longa plant. The Turmeric that we know is extracted from the root of the sub-tropical plant before it is cut, dried and powdered for future use. The primary active ingredient in Turmeric is Curcuma which is believed to have antioxidant properties. 
We offer four different product sizes to give you the flexibility of choice when purchasing. These tablets are quite large as we pack all the nutrients into our torpedo-style tablets. 
Please note - we advise you to contact your health professional if you are pregnant, breastfeeding or taking any medication before use. Certain medications may interact with Vitamin K2, including those for diabetes and anti-coagulants, and Vitamin K2 supplements should not be taken alongside these medications.
Please note: Turmeric is often used as a food dye and has the ability to stain, please take care when handling.
Warning - This is a large 18mm tablet and we advise against purchasing these tablets if you have difficulty swallowing.
We recommend that both the 500 and 1,000 tablet options are more suitable for use by more than one person. This is to ensure that you are receiving full use of the product before its expiry date. For one person's use, we recommend the 120 or 240 tablet options.
This product is suitable for vegetarians, but not for vegans
View full details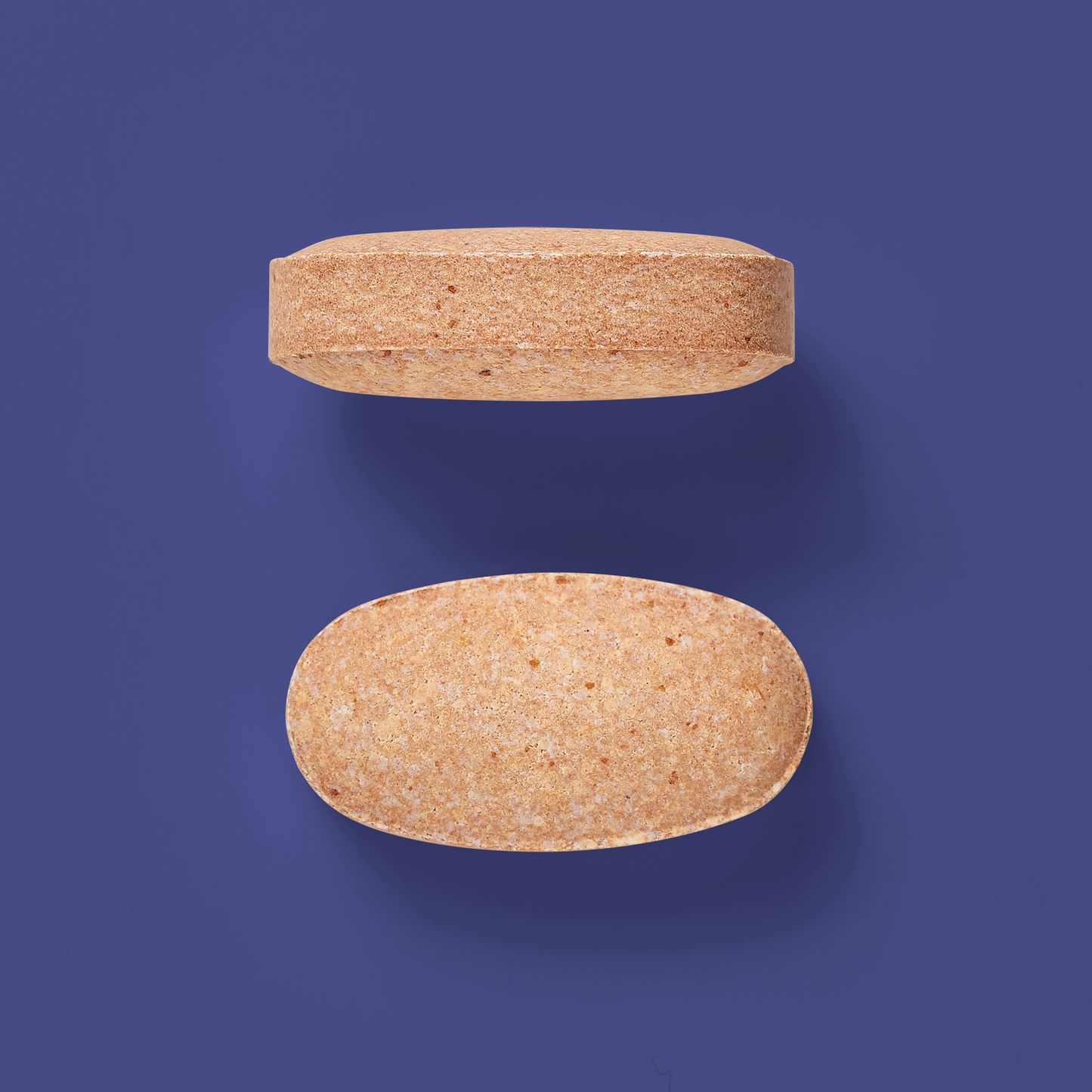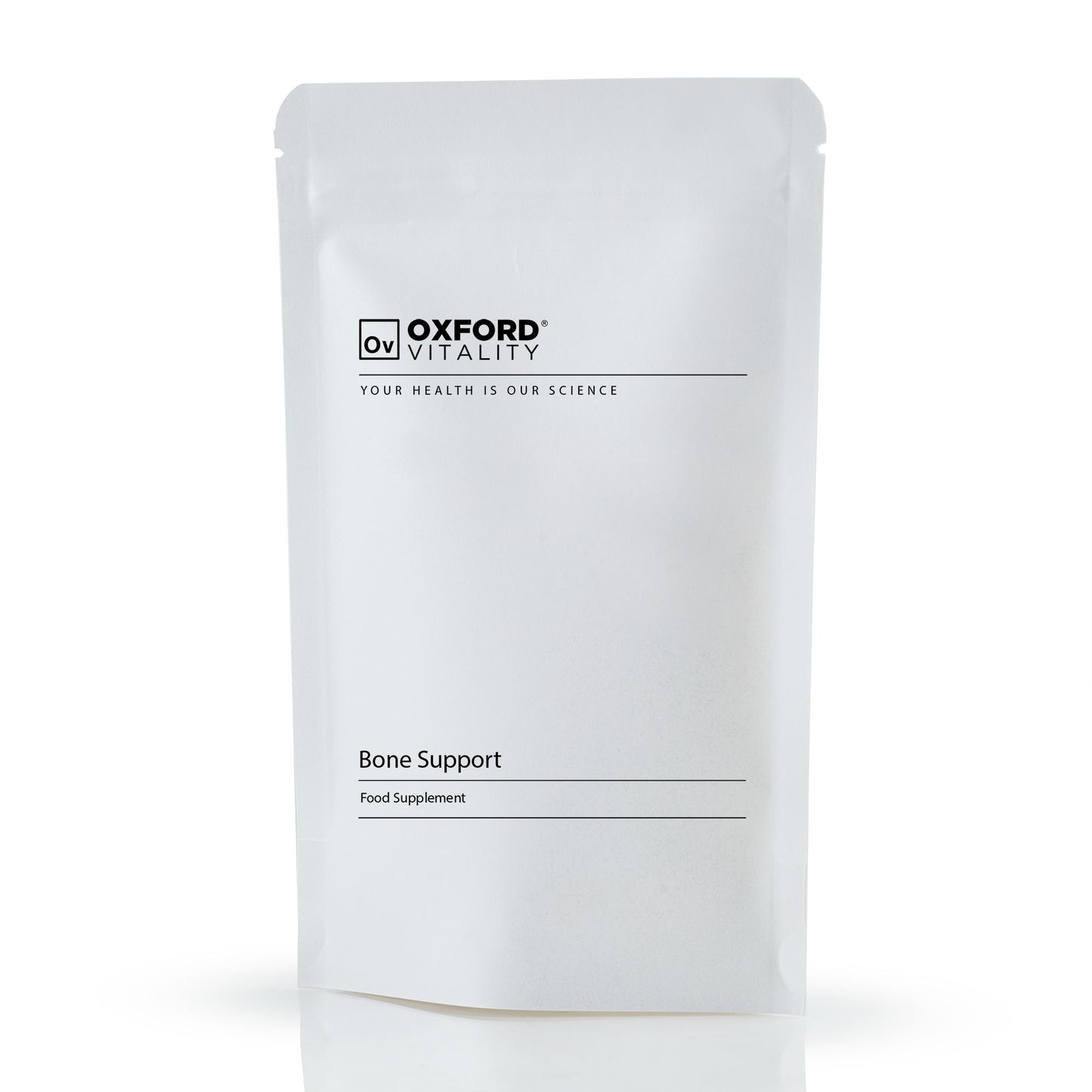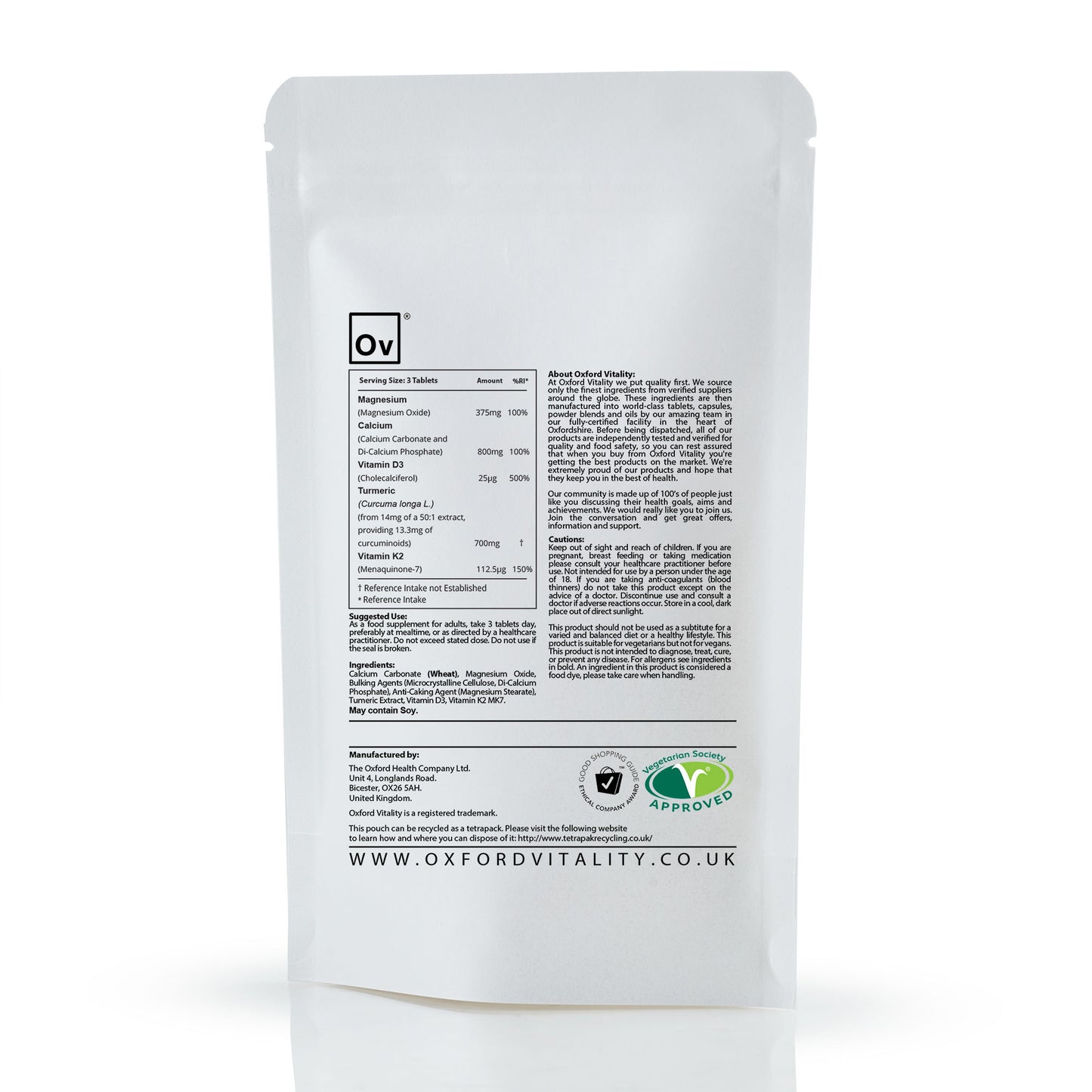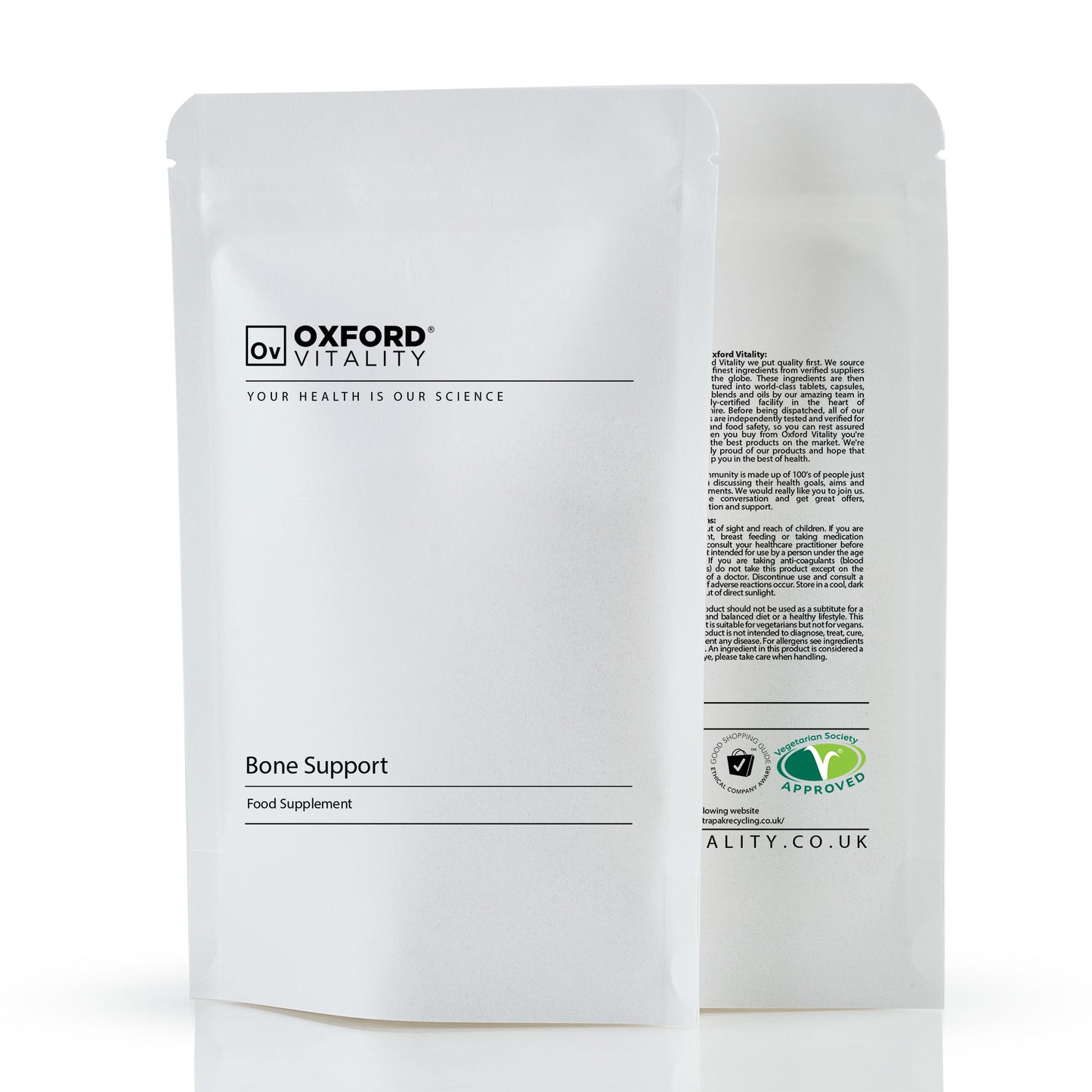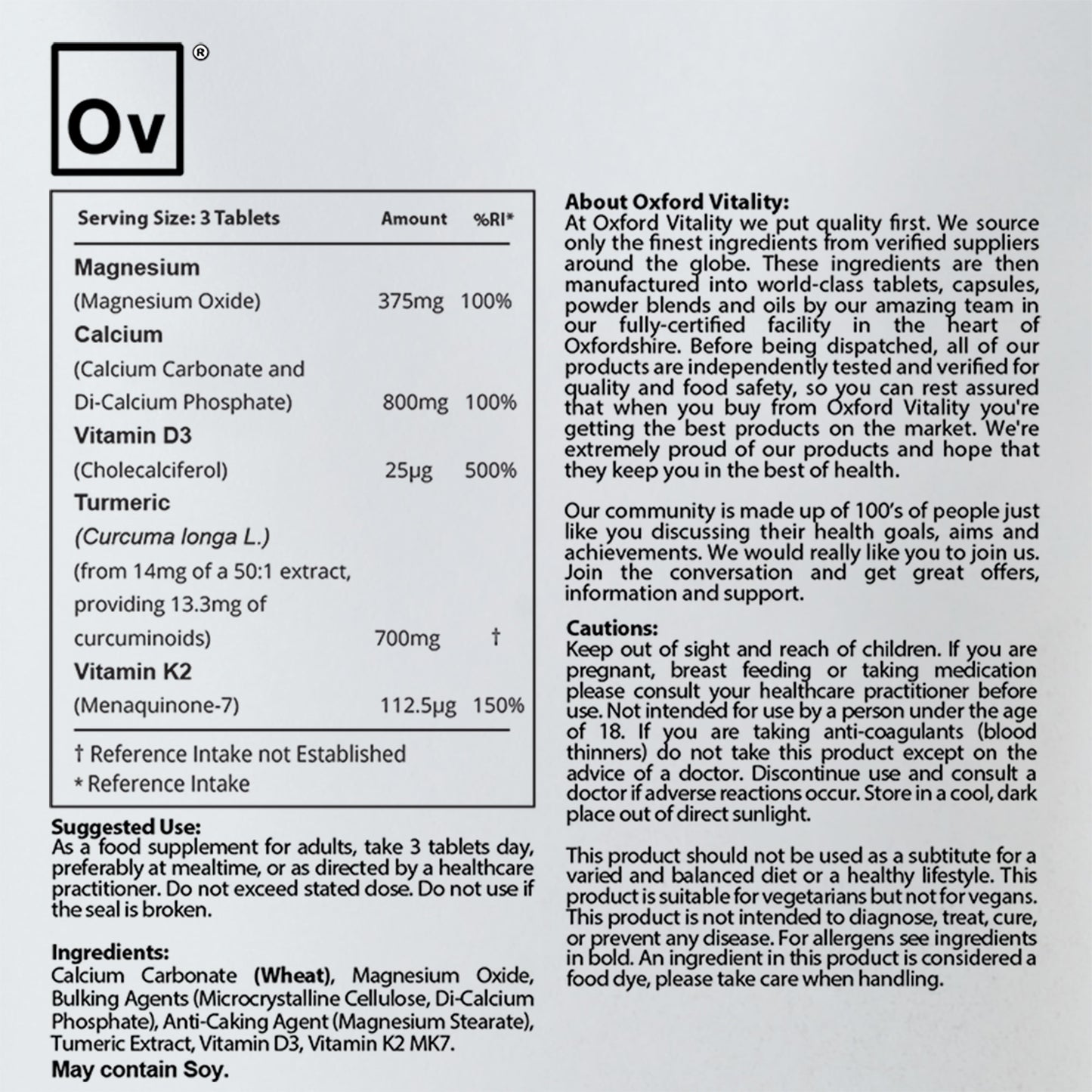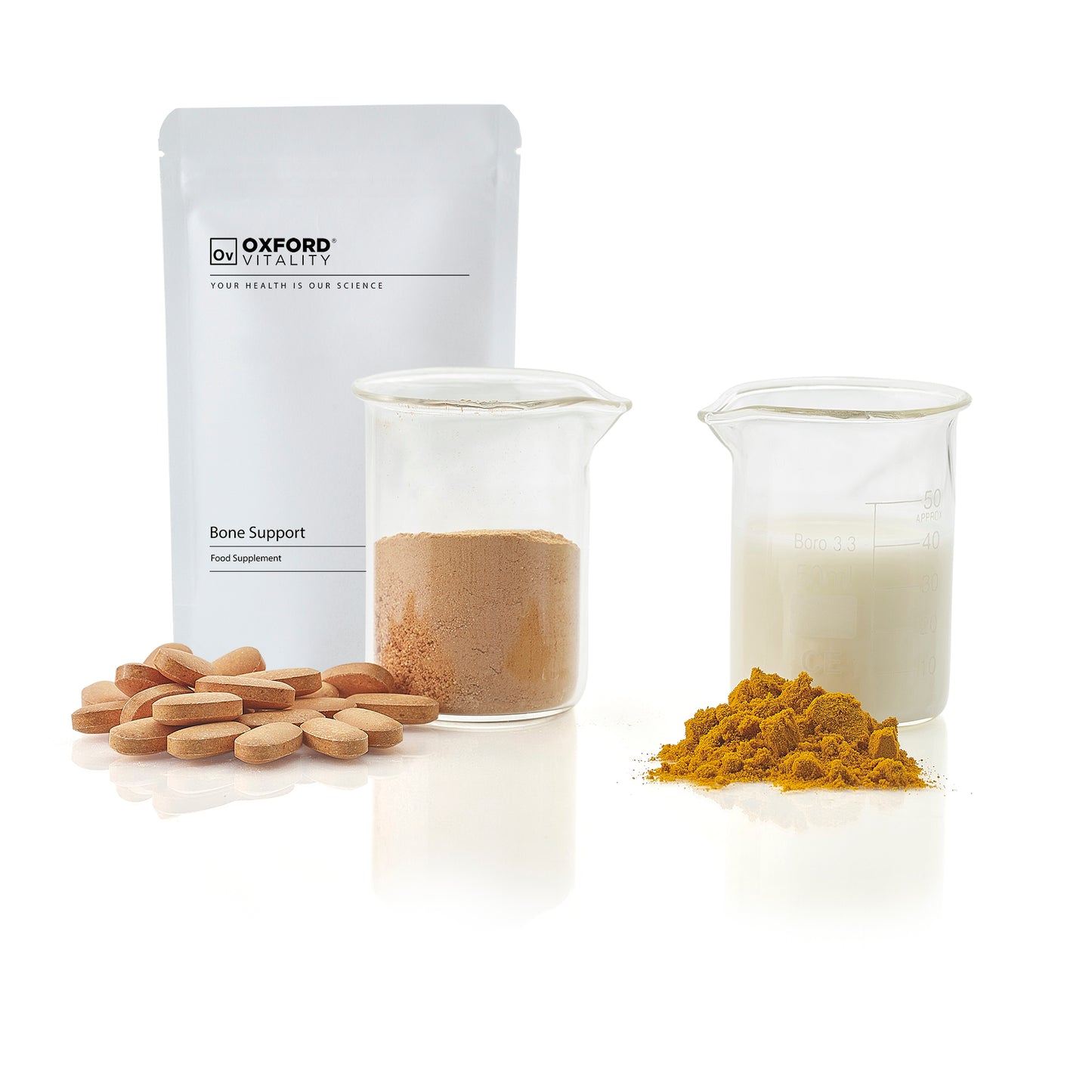 Item not delivered!
Haven't recieved this item yet so how do Ihave to submit a feedback?
Perfect support for joints too
My go to multi tasking supplement. It's got it all ,each ingredient fits within my needs and I don't function well when not in on it. Perfect for women especially
still no goods received
Order was fulfilled 21 dasy ago but still no goods received!!
Great choice of products
It was good to find the selection of supplements I needed all in one product. Only need to take one pill instead of multiple.
Collapsible content
Shipping & Returns

Shipping is via Royal Mail 1st Class We dispatch orders on weekdays up to 5 pm. Royal mail quote delivery times 1-2 days for 1st class and 2-3 days for 2nd class. Delays can happen, If delivery takes more than 5 working days for a UK order - please contact us immediately. For Europe, orders can take 10-14 Days. We are sorry but we do not dispatch our products to the rest of the world. We apologise for this lengthy period of time, unfortunately, express courier services are uneconomical to use with low priced products.

Please note, we DO NOT quote shipping. We will only make refunds where refunds are due. We apologise this process can not be more simple. Customs Declarations: We declare the value of all products as £15 - This is our average order cost and should not cause import duties or tax by your customs. All orders will be labelled generically as "Dietary Supplements".

To return an item, please dispatch it in its original wrapping and accompanied by a note outlining your name, address and reason for return. If you do decide that you would like to return your item, please have a look under the " terms and condition" page.