Regular price
Sale price
$13.96 USD
Unit price
per
Sale
Sold out
What is Glutamine?
Glutamine is an amino acid that is needed to build muscle. You may have seen Glutamine as L-Glutamine or D-Glutamine since there are two forms of the amino acid. Oxford Vitality uses the L-Glutamine form. Glutamine contributes to more than 60% of the free amino acids available to produce more protein within the body. Amino acids are produced based on a codon (code) of nitrogen bases. Glutamine is based on CAG (cytosine-adenine-guanine) or CAA (cytosine-adenine-adenine). L-Glutamine is produced naturally by the body and found in certain foods, including poultry, pork, beef, beans, legumes and raw, leafy vegetables. Vegetarian sources of Glutamine are less accessible than animal-based sources.
Benefits of Glutamine
As an amino acid, Glutamine is needed to synthesise new muscle. Glutamine provides 35% of the nitrogen needed in muscle production, therefore if our Glutamine stores are low, we may lack adequate nitrogen stores to effectively produce new muscle. Our primary source of energy is taken from glucose in carbohydrates and when this is in short supply, Glutamine can be used as an energy source. The downside is that Glutamine resources to produce new muscle will be limited, therefore our bodies will require more Glutamine supplies.
Our Glutamine tablets
Oxford Vitality provides Glutamine in large torpedo-style tablets and a diameter of 18mm. We offer four product quantities to provide flexibility when purchasing. 
Please note - we recommend that both the 500 and 1,000 tablet options are more suitable for use by more than one person. This is to ensure that you are receiving full use of the product before its expiry date. For one person's use, we recommend the 120 or 240 tablet options.
View full details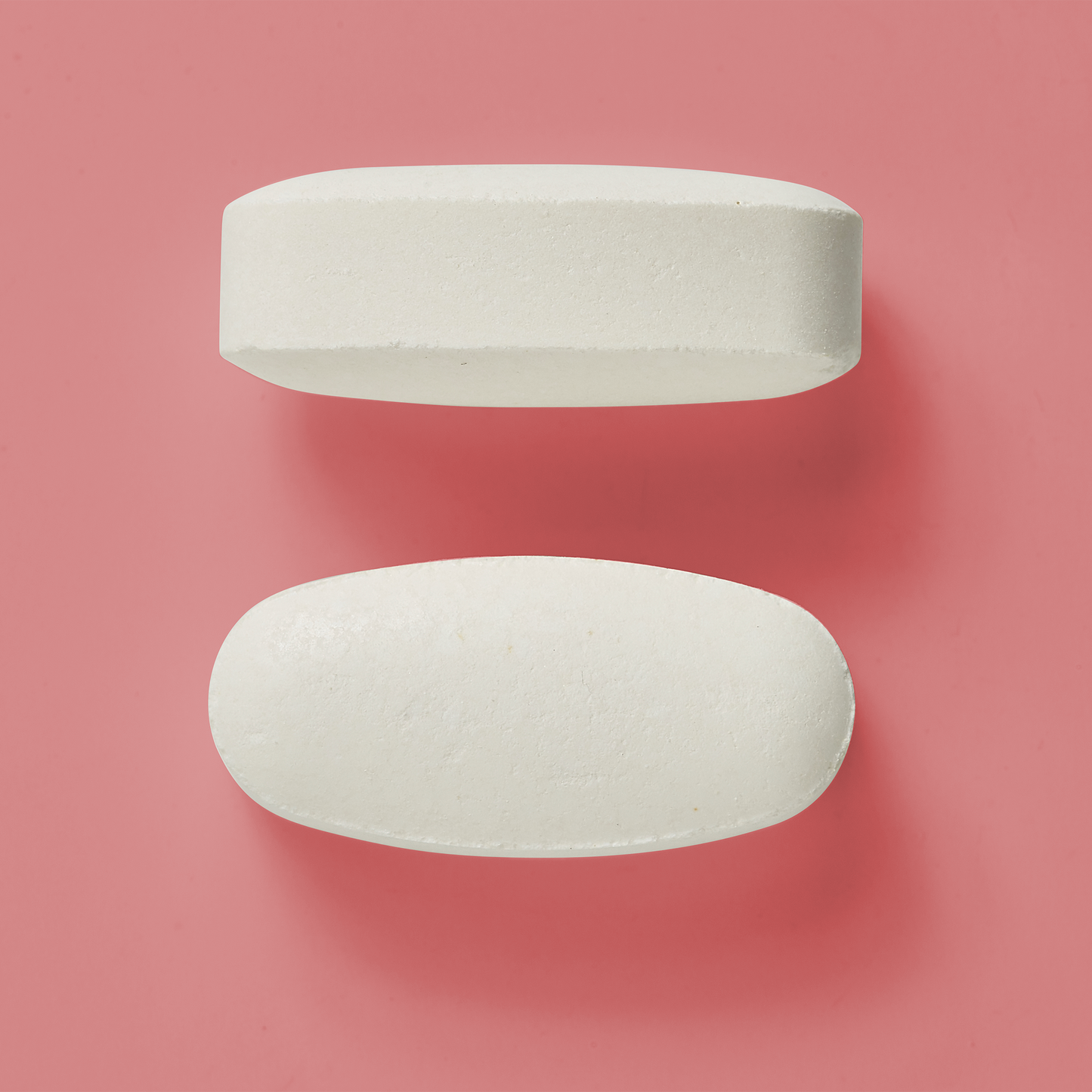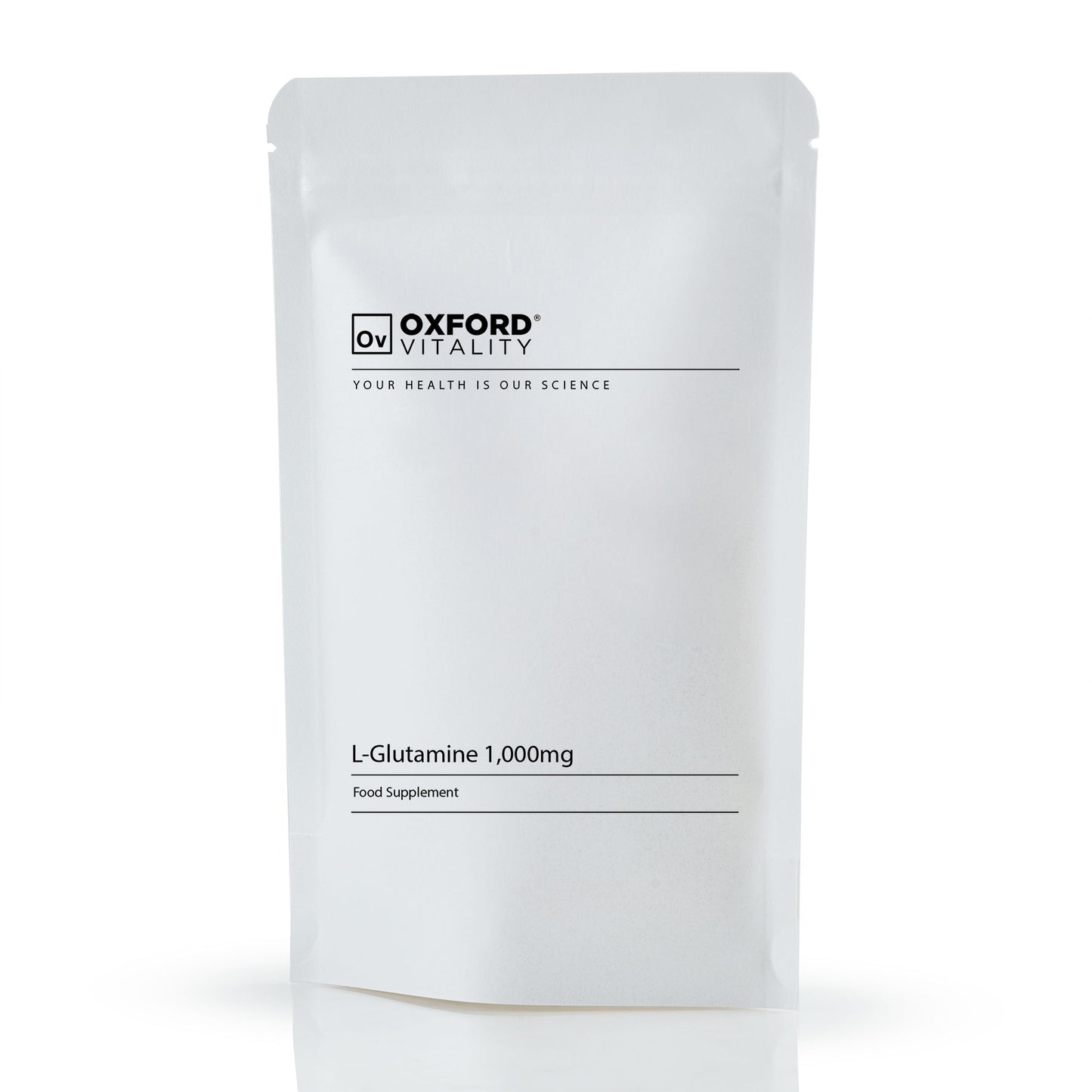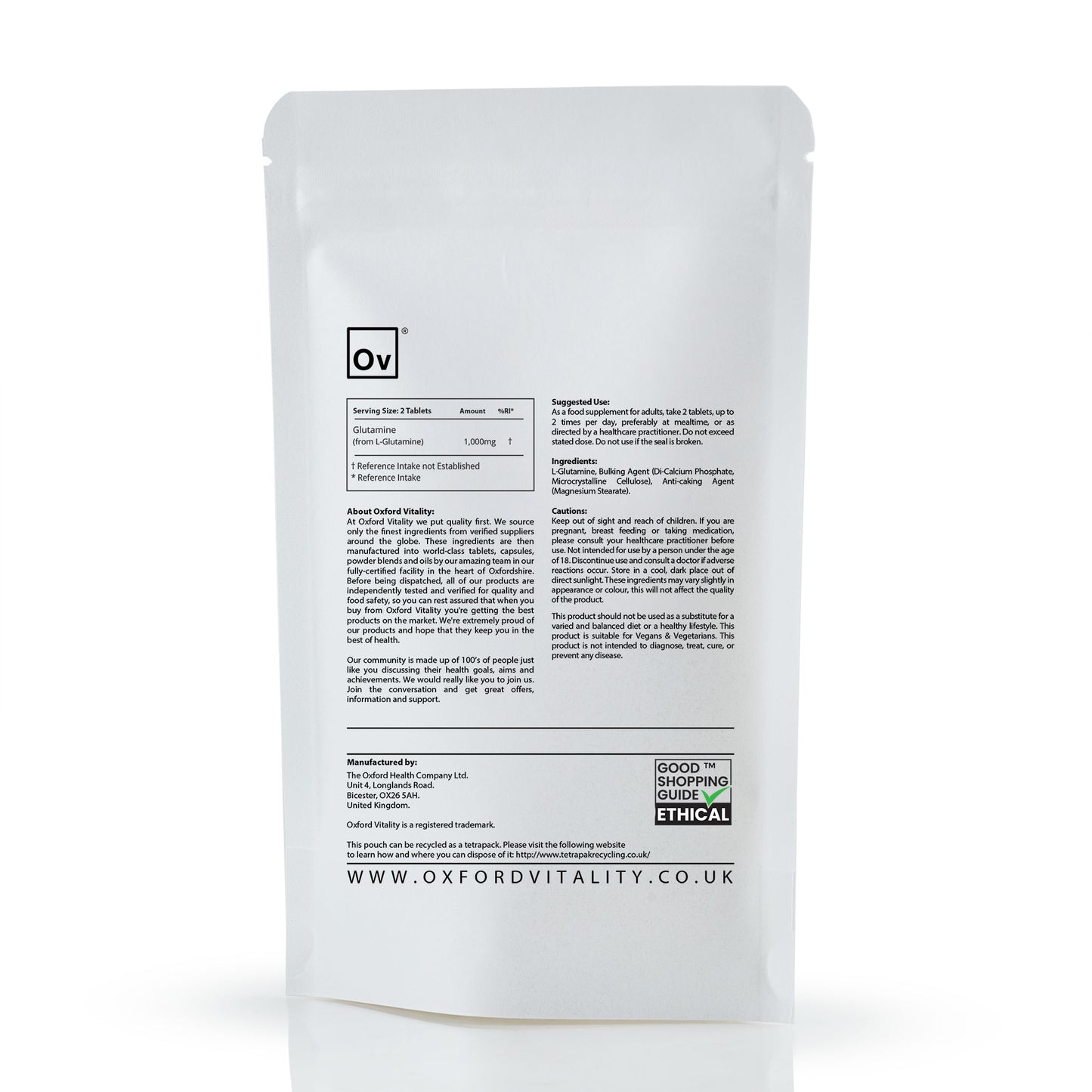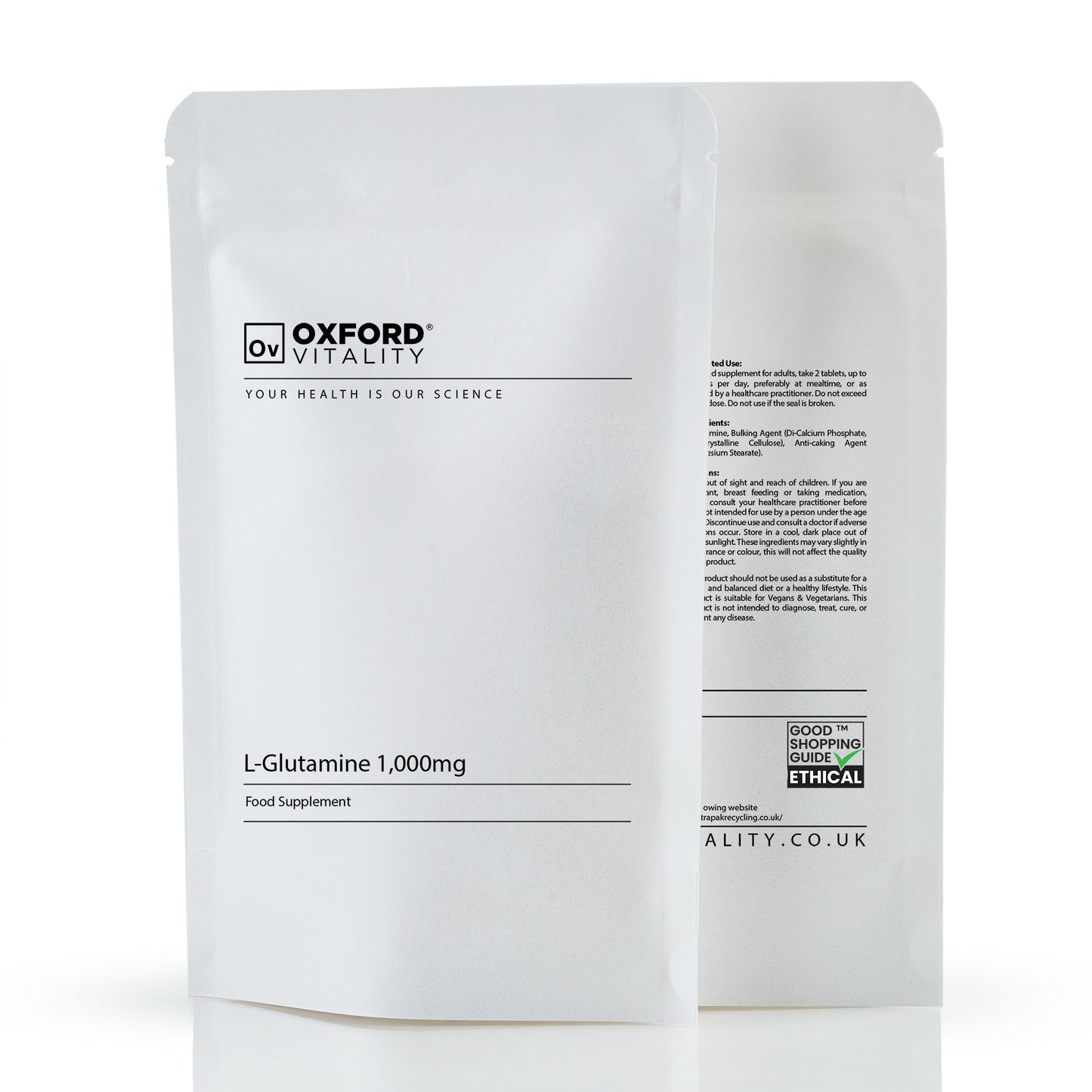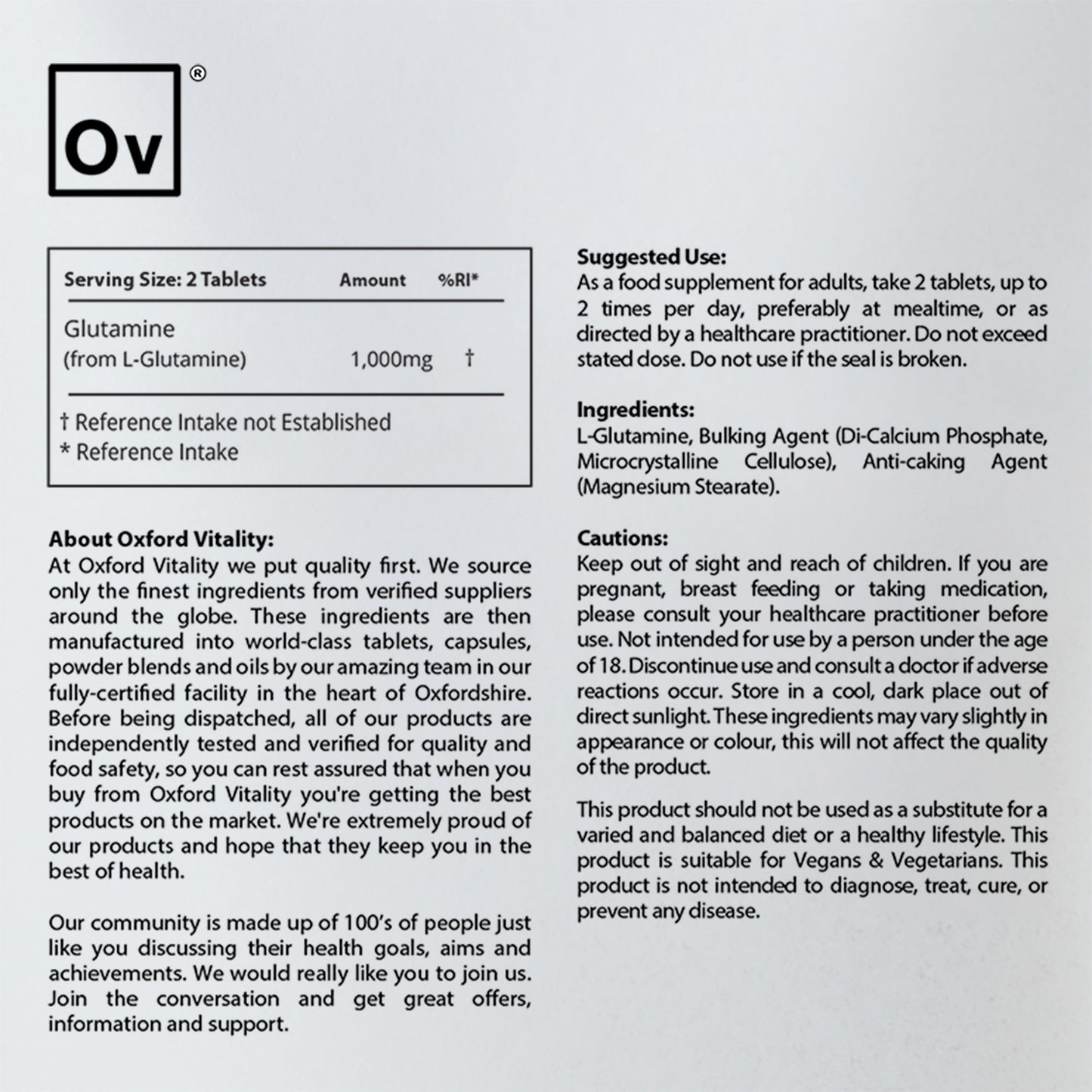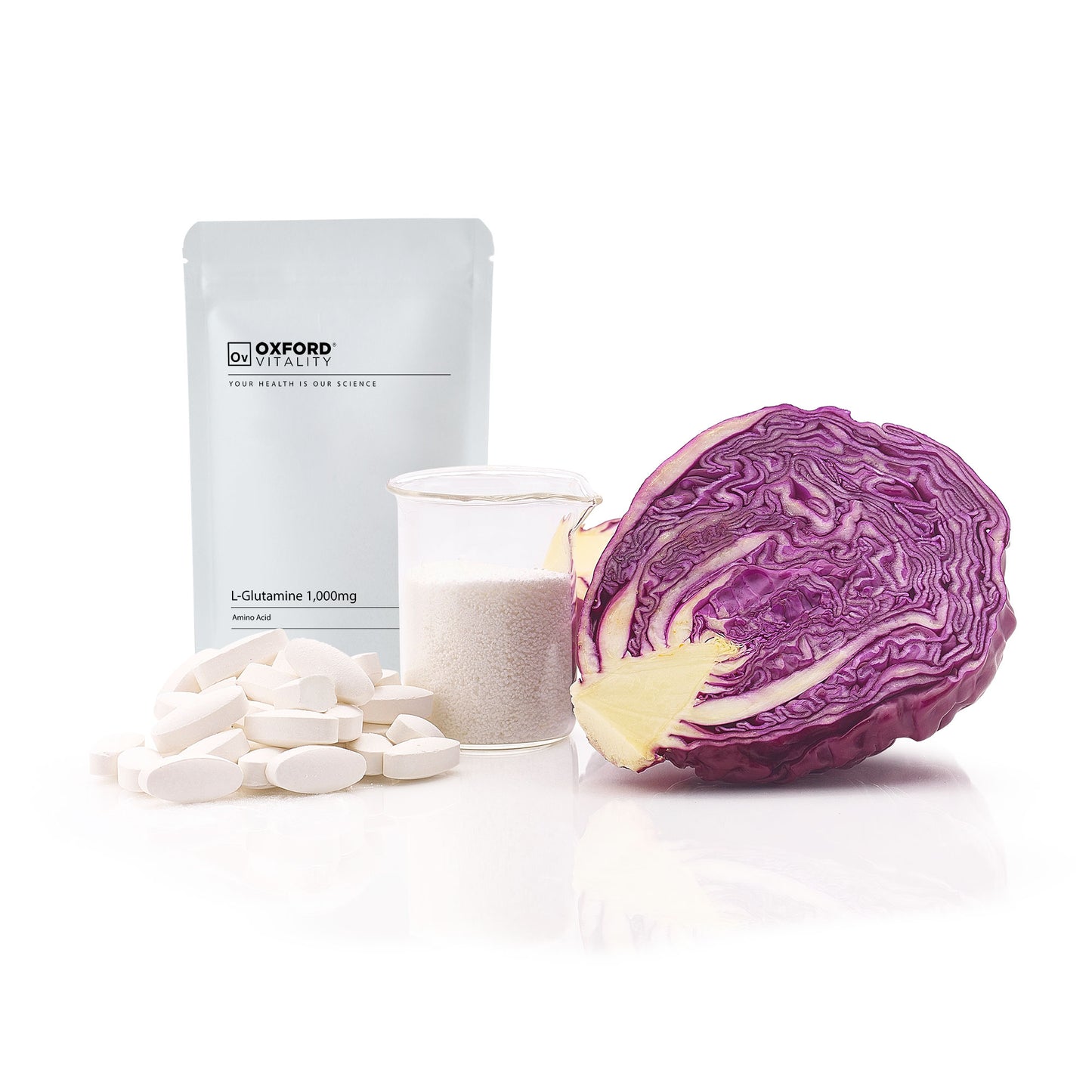 Good product at a good price with prompt service!
Good product at a good price with prompt service!
Not sure if someone
Not sure if someone has already asked this but how does Google treat the links pointing to the canonical pages? Would it treat this in a similar way to a 301 redirect and pass all link equity onto the preferred or would these links be lost?I'm in the process of reiitecrdng a number of duplicate pages so will use this technique if the links are passed on, otherwise i will just stick with the 301 method.
Collapsible content
Shipping & Returns

Shipping is via Royal Mail 1st Class We dispatch orders on weekdays up to 5 pm. Royal mail quote delivery times 1-2 days for 1st class and 2-3 days for 2nd class. Delays can happen, If delivery takes more than 5 working days for a UK order - please contact us immediately. For Europe, orders can take 10-14 Days. We are sorry but we do not dispatch our products to the rest of the world. We apologise for this lengthy period of time, unfortunately, express courier services are uneconomical to use with low priced products.

Please note, we DO NOT quote shipping. We will only make refunds where refunds are due. We apologise this process can not be more simple. Customs Declarations: We declare the value of all products as £15 - This is our average order cost and should not cause import duties or tax by your customs. All orders will be labelled generically as "Dietary Supplements".

To return an item, please dispatch it in its original wrapping and accompanied by a note outlining your name, address and reason for return. If you do decide that you would like to return your item, please have a look under the " terms and condition" page.