Regular price
Sale price
$9.62 USD
Unit price
per
Sale
Sold out
L-Carnitine Tartrate
Carnitine is a natural structure that is produced in the body, and is derived from amino acids. It is an essential nutrient, and it converts fat into energy. It gets its name from the Latin 'caro/carnis' (meaning flesh), as it was first extracted from meat, in 1905. As it has a key metabolic function, Carnitine is concentrated in tissues like skeletal and cardiac muscle that metabolize fatty acids as an energy source. Often very small or premature babies can't make enough carnitine by themselves so they require milk that has been fortified with it. 
Calcium
Calcium is one of the most well-known compounds, particularly when it comes to health. It is the most common metal in the human body, and is the third most common metal in the earth's crust. Its name derives from the Latin calx 'lime', because previously calcium was obtained by heating limestone. Some calcium compounds were known to the ancients, but their actual chemistry was unknown until the seventeenth century. Pure calcium was isolated in 1808 via electrolysis of calcium oxide by Humphry Davy, who named the element. Calcium compounds are widely used in many industries: in foods and pharmaceuticals for calcium supplementation, in the paper industry as bleaches, as components in cement and electrical insulators, and in the manufacture of soaps. 
Calcium also has a lot of health benefits. It supports normal muscle function, in addition to contributing to the normal energy-yielding metabolism, and playing a role in the normal function of digestive enzymes. Calcium also supports normal blood clotting, normal bones, and normal teeth. 
Suitable for Vegetarians and Vegans. Allergens: Wheat
Safety Information
:
Keep out of sight and reach of children. If you are pregnant, breastfeeding, or taking medication[s] please consult your healthcare practitioner before use. Not intended for use by persons under the age of 18. Discontinue use and consult a doctor if adverse reactions occur. This product should not be used as a substitute for a varied and balanced diet or a healthy lifestyle. Do not exceed stated dose. This product is not intended to treat, diagnose, cure or prevent any kind of illness.
View full details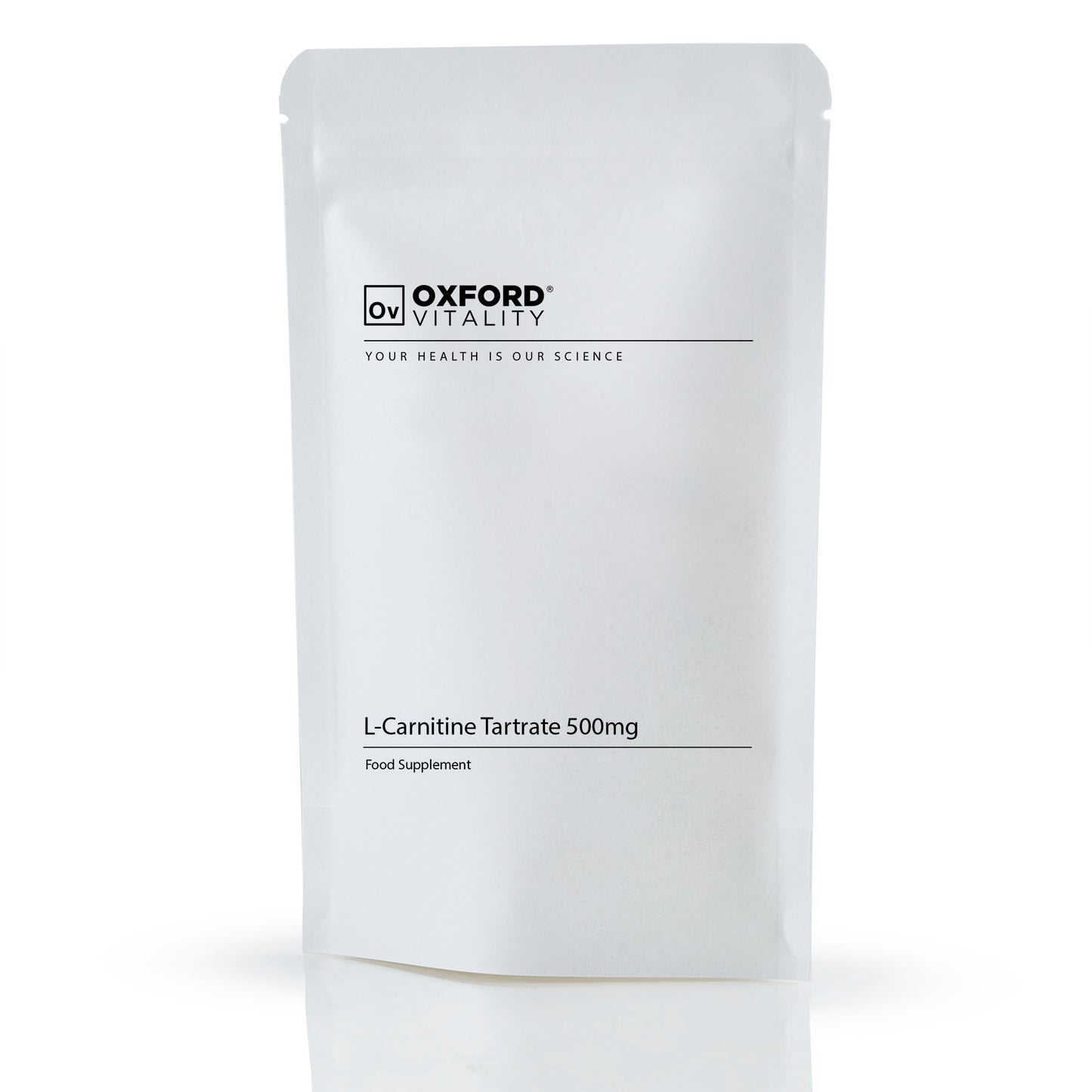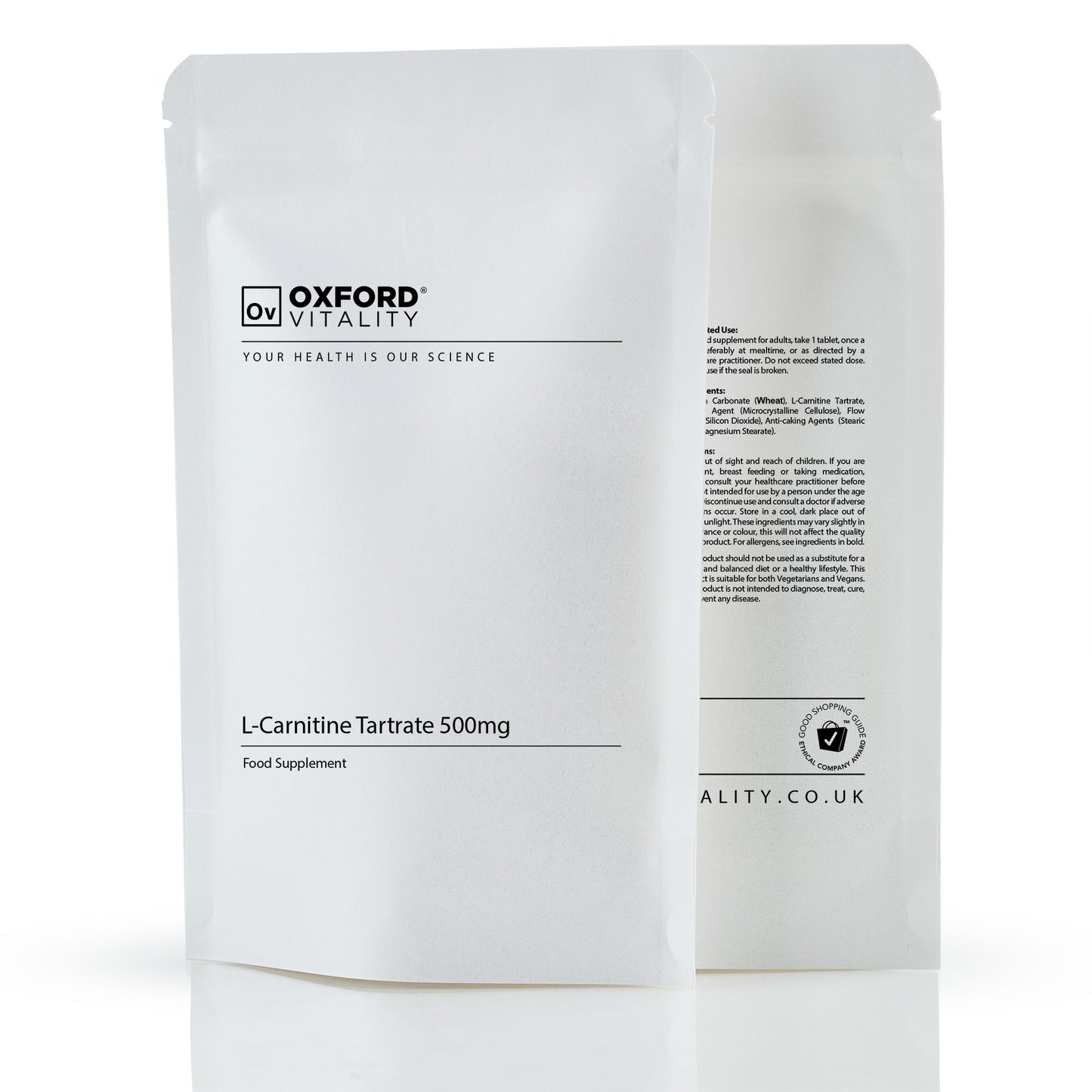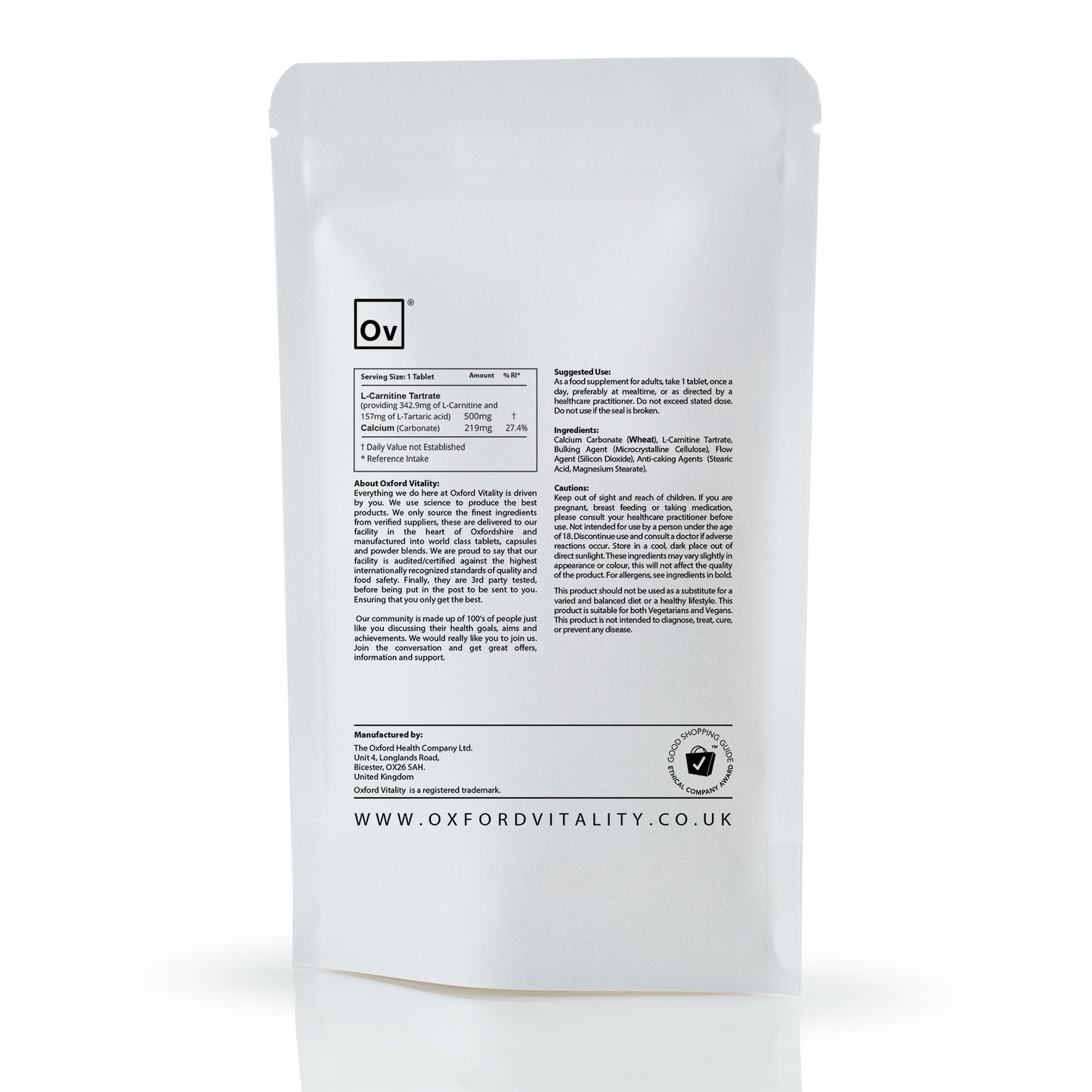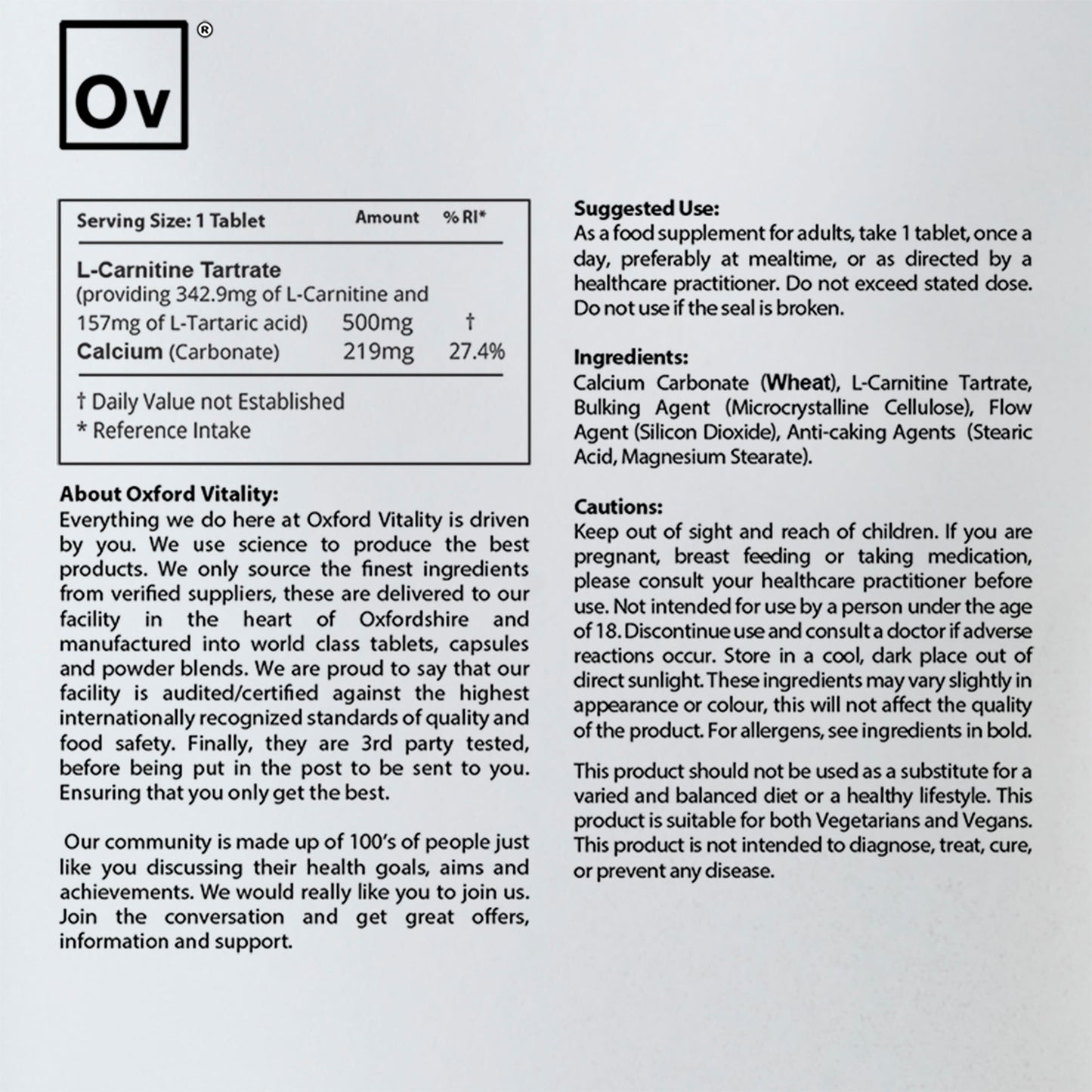 Good consistency
Im dieting to reduce body fat percentage, the suppliment was a choice to aid in converting fat to energy.
On top of calorie deficit, my diet has little to no short term energy foods to provoke fat burning.
L-Carnitine Tartrate keeps a good constant supply of the amino acids needed for consistent burning.
With that there are two factors that could hinder this suppliments effect:
Drinking alcohol or kindey and liver damage can reduce its potency as it is processed in the liver and kidneys.
As I mentioned before diet plays a big role in this, if your diet is full of short term and/or with not enough exercise you wont see a benefit because nothing is provoking the production of keytones/ fat burning.
Collapsible content
Shipping & Returns

Shipping is via Royal Mail 1st Class We dispatch orders on weekdays up to 5 pm. Royal mail quote delivery times 1-2 days for 1st class and 2-3 days for 2nd class. Delays can happen, If delivery takes more than 5 working days for a UK order - please contact us immediately. For Europe, orders can take 10-14 Days. We are sorry but we do not dispatch our products to the rest of the world. We apologise for this lengthy period of time, unfortunately, express courier services are uneconomical to use with low priced products.

Please note, we DO NOT quote shipping. We will only make refunds where refunds are due. We apologise this process can not be more simple. Customs Declarations: We declare the value of all products as £15 - This is our average order cost and should not cause import duties or tax by your customs. All orders will be labelled generically as "Dietary Supplements".

To return an item, please dispatch it in its original wrapping and accompanied by a note outlining your name, address and reason for return. If you do decide that you would like to return your item, please have a look under the " terms and condition" page.