Regular price
Sale price
$10.72 USD
Unit price
per
Sale
Sold out
 Our OV Pregnancy Care tablets have been carefully formulated to include seven ingredients, keeping fertility and early-pregnancy in mind. Evidence shows that there is a strong link between the quality of nutrition and the healthy growth of the foetus. This formula includes Calcium, Folic Acid, Iodine, Iron, Vitamin B6, Vitamin B12 and Vitamin D.
Calcium and Vitamin D
Calcium can't be absorbed without the presence of Vitamin D. When both nutrients are combined, the efficiency of absorption of both nutrients increases. Calcium is a mineral that naturally occurs in dairy foods and green leafy vegetables. Vitamin D3 is a form of Vitamin D - more specifically, the type that is produced via the action of sunlight on the skin. Both nutrients maintain bone density and bone strength, reducing symptoms of hip pain and brittle bones or teeth, both of which are common in pregnant women. If Calcium levels aren't sufficient for both the mother and foetus, the mother's Calcium stores will be utilised.
Folic Acid
Folic Acid is prescribed to every expectant mother across the UK. Ideally, the nutrient should be supplemented as soon as the menstrual cycle begins, but if this is not possible then Folic Acid should be supplemented as soon as possible. The body is unable to store or produce large quantities of Folic Acid, hence why supplementation is critical during pregnancy. The UK Department of Health recommends a minimum of 400mcg Folic Acid supplementation each day, until 12 weeks of pregnancy, otherwise known as the first trimester. It is vital that the mother consumes adequate amounts of Folic Acid so that her Folic Acid stores are also suitable for the foetus. Folic Acid is essential to prevent Neural Tube defects (NTDs) such as Spinda Bifida.
Iodine
Iodine is often extracted from seaweed, taking on a purple hue, although other good sources of Iodine include fish and dairy products. The name 'Iodine' originates from the Greek word for 'violet', iodes. Pregnant women require a higher intake of Iodine as Iodine is essential for the normal physical and mental growth of children.
Iron
Iron requirements are higher during pregnancy as the foetus receives its nutrition from its mother. Iron is needed for the normal formation of red blood cells which transport oxygen around the body, including to the foetus. Iron also contributes to the reduction of tiredness and fatigue. Some women report feeling more tired with pregnancy due to hormonal changes, hence why Iron stores are important to maintain throughout the pregnancy. Iron is available in two forms; haem and non-haem. Haem iron is more readily absorbed than non-haem, the latter of which is more easily absorbed with the presence of Vitamin C.
Vitamin B6 and Vitamin B12
B vitamins are well known to promote the normal function of energy production to reduce feelings of fatigue, amongst other health benefits that are specific to pregnancy. Pyridoxine is the form of Vitamin B6 used in our OV Pregnancy Care tablets, and Cyanocobalamin is the form of Vitamin B12. Vitamin B6 has proven to be effective in foetal health, including brain and nerve development. There has also been some evidence to suggest that Vitamin B6 helps with morning sickness. Similarly, Vitamin B12 also works to maintain a healthy foetal immune system. Both Vitamin B6 and B12 aid the normal formation of red blood cells which transfer oxygen around the body - the need for red blood cells increases with pregnancy to meet the foetus' requirements.
Our OV Pregnancy Care tablets
These tablets are offered in our smaller torpedo shape - but please be aware that these tablets are still fairly large and we recommend against purchasing them if you have trouble swallowing.
Please note-  that this product may contain traces of gluten. Please also be aware that this product is not suitable for vegetarians and vegans.
This product is also not suitable for those over the age of 50 or who have a previous history of colorectal adenomas. 
We recommend that both the 500 and 1,000 tablet options are more suitable for use by more than one person. This is to ensure that you are receiving full use of the product before its expiry date. For one person's use, we recommend the 120 or 240 tablet options. 
View full details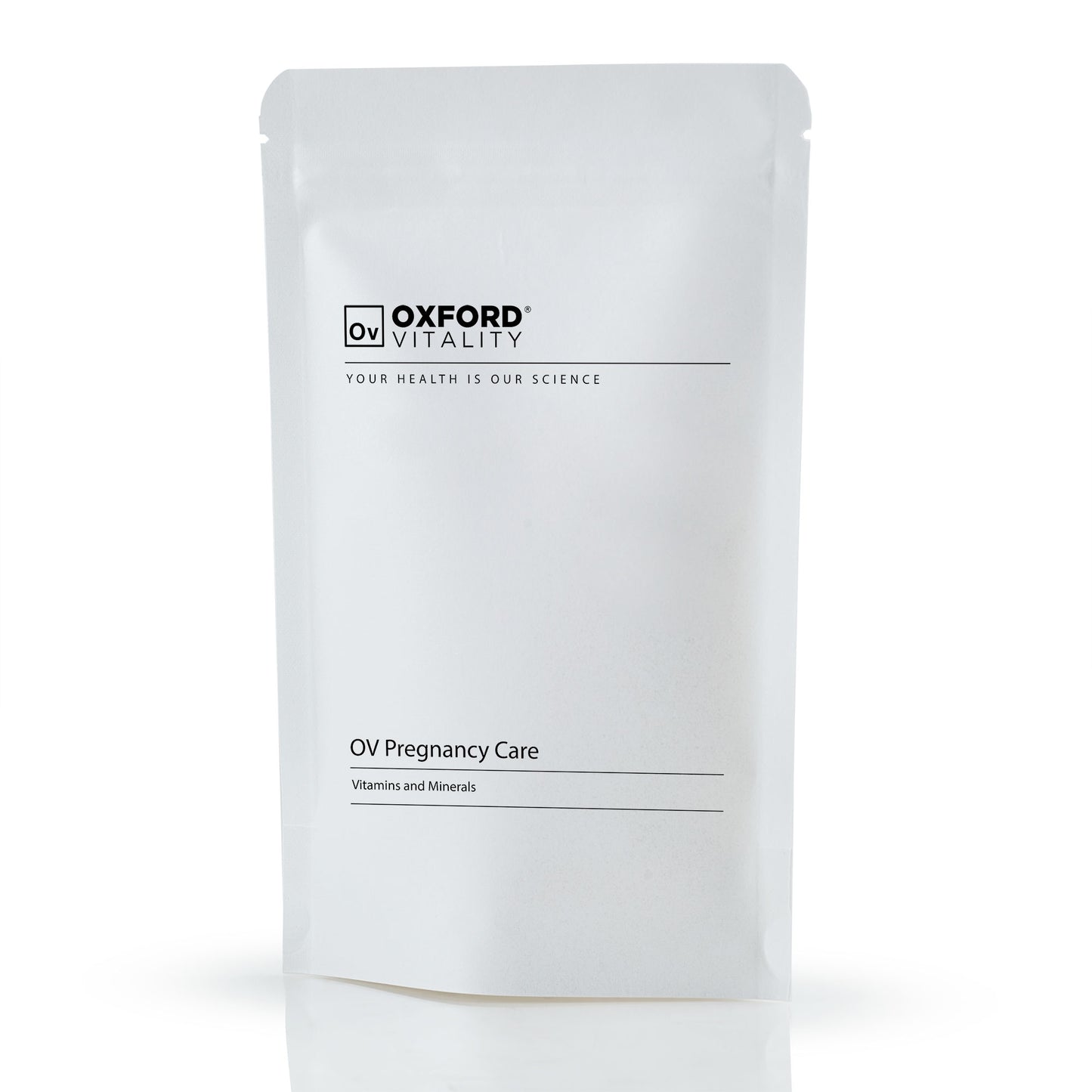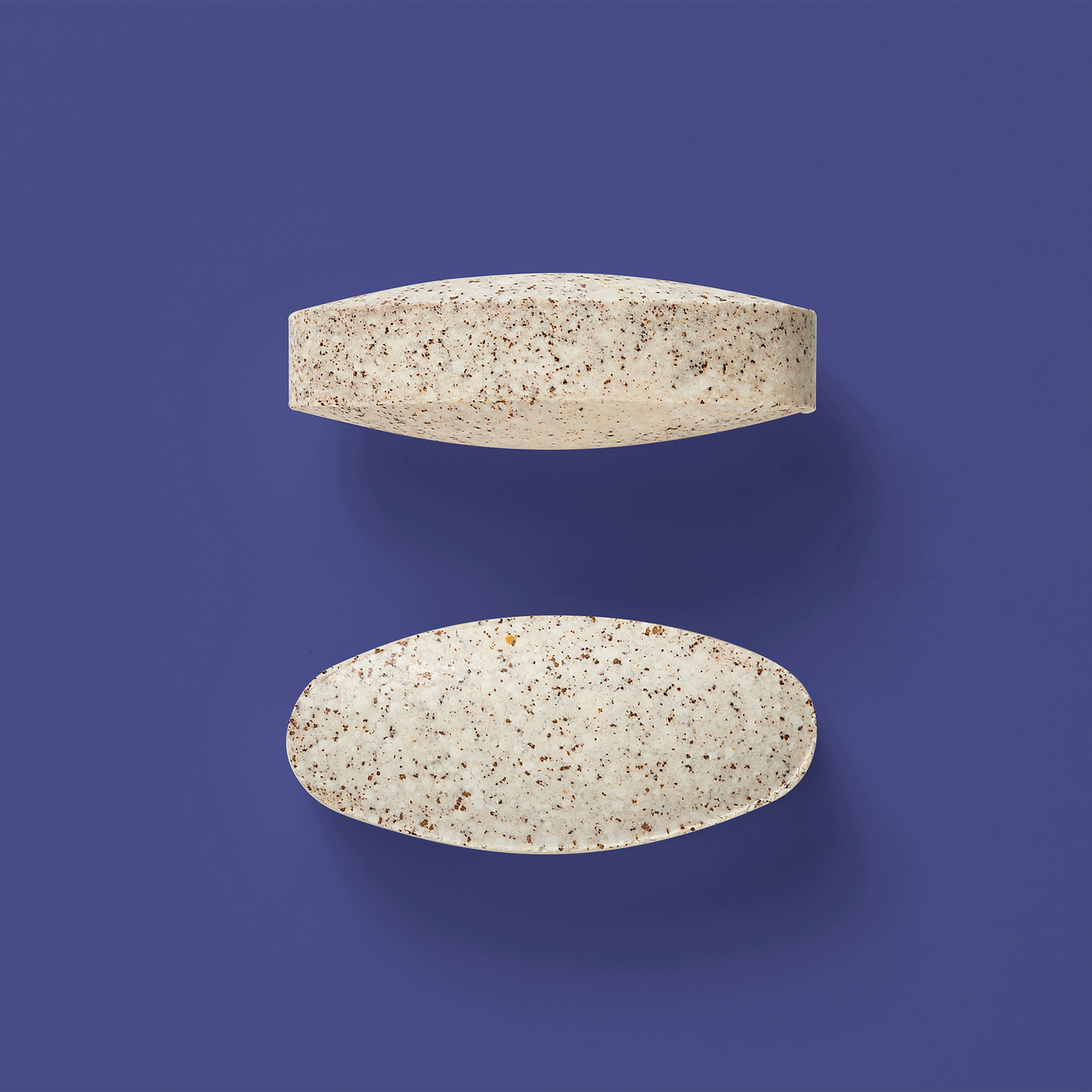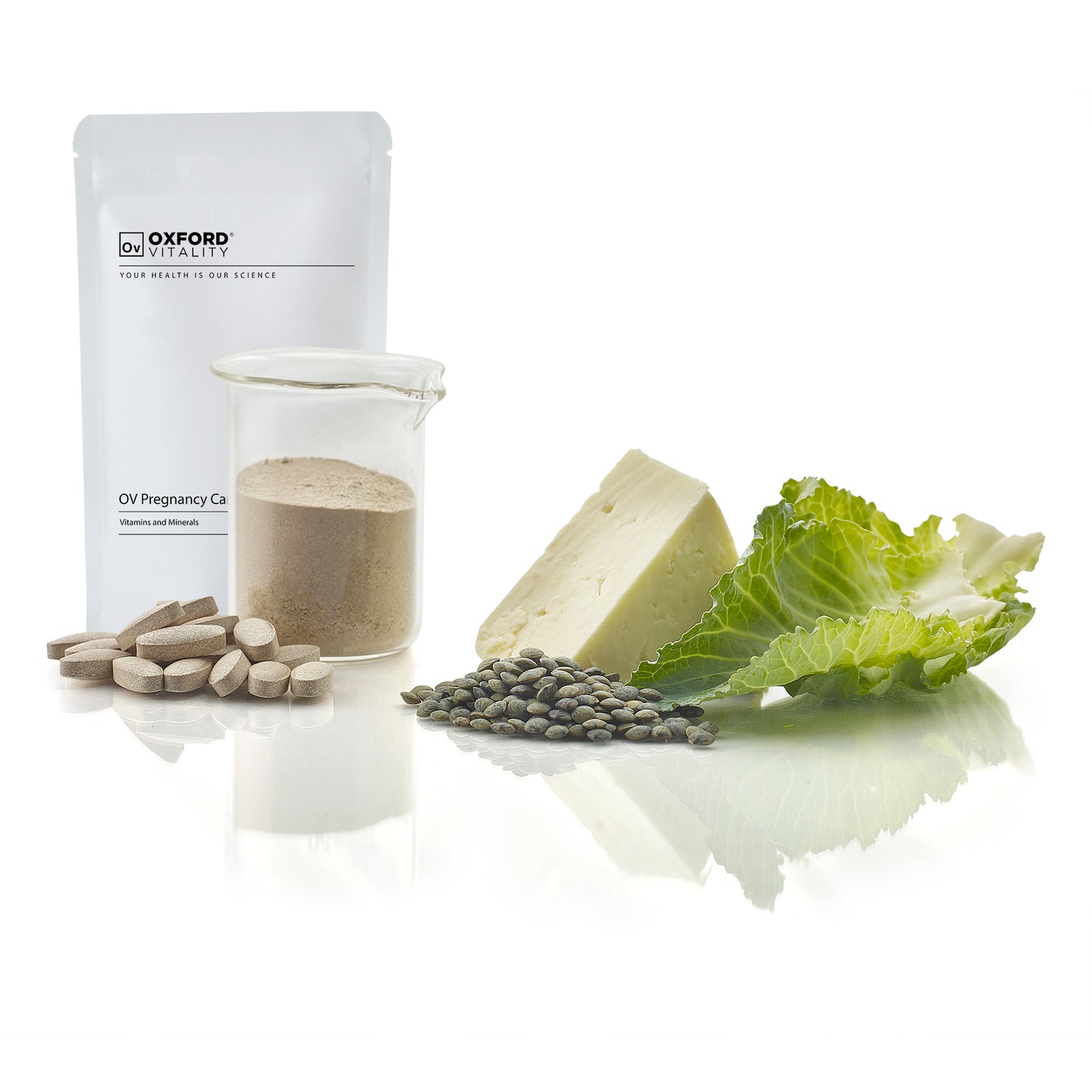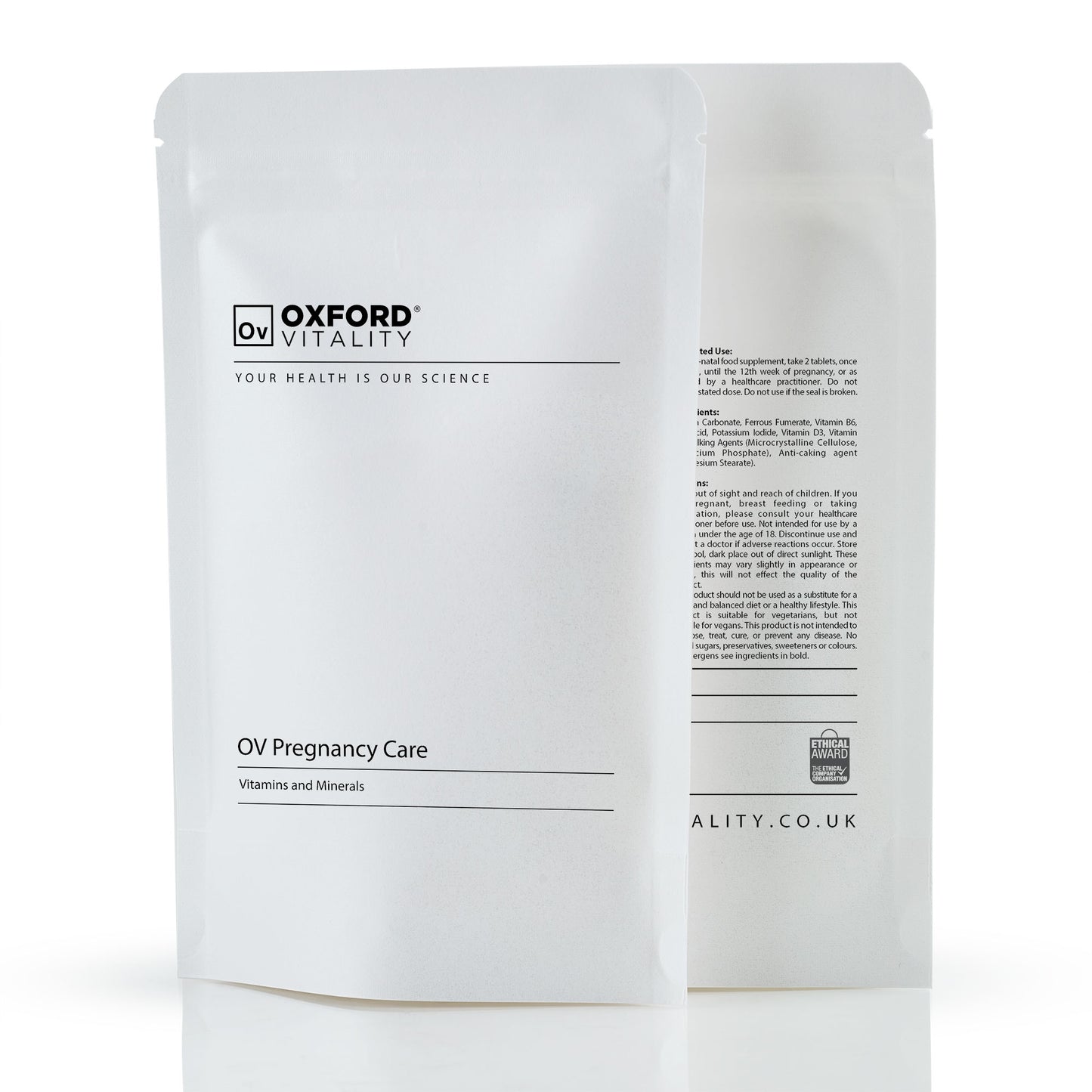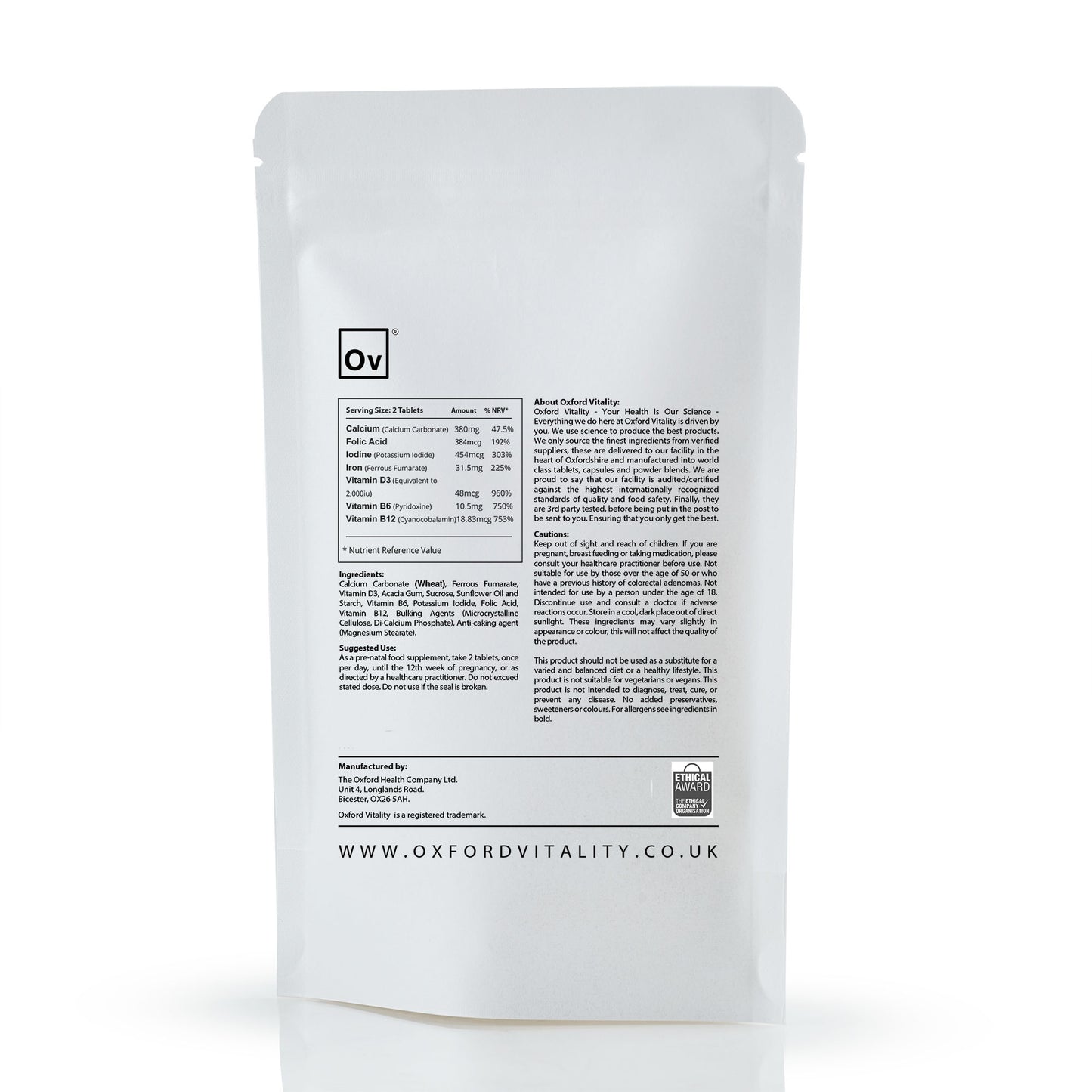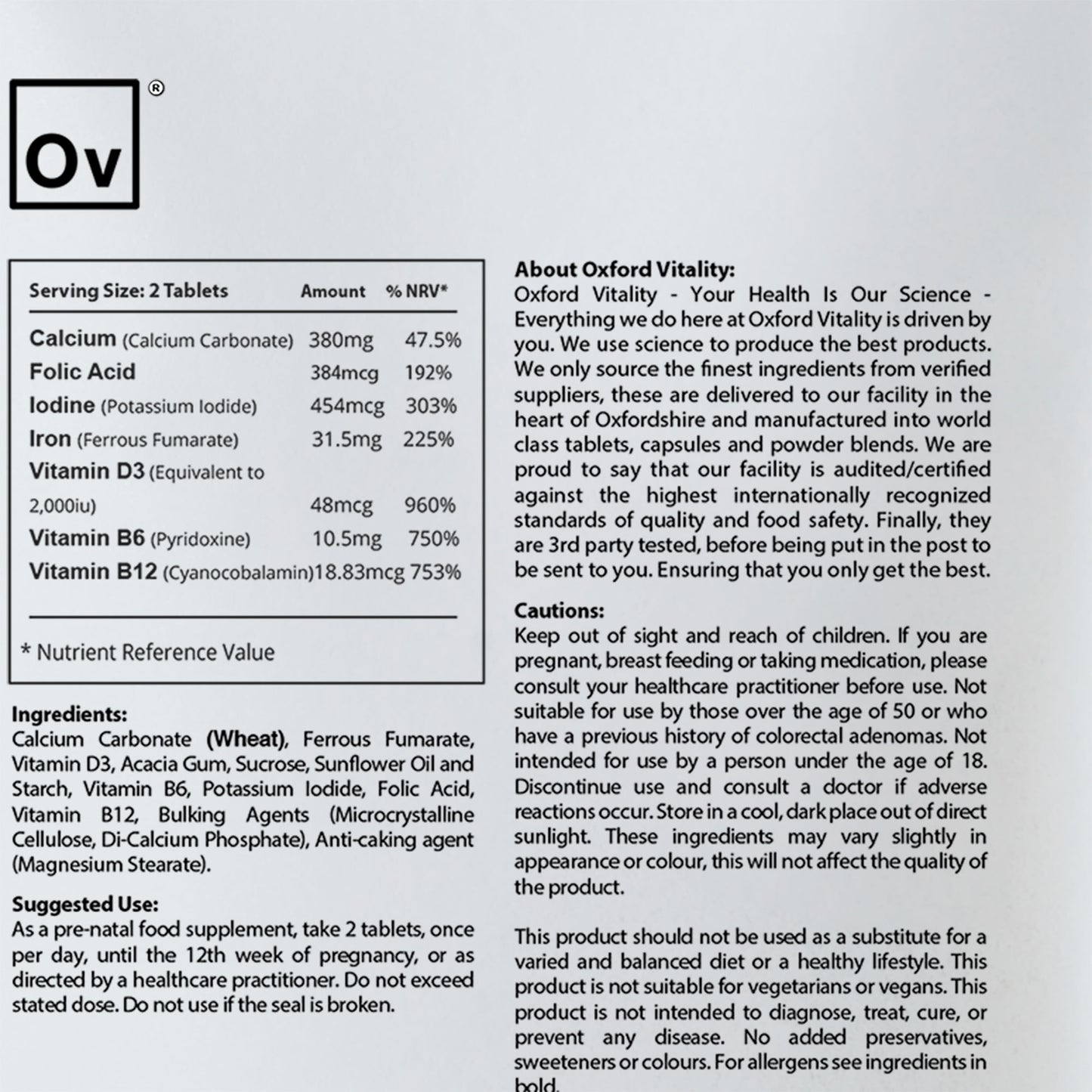 Everything you need
Easy to take. Soft tablets. I am taking them while trying to conceive
Very prompt delivery and excellent product with minimal packaging and full range of vitamins needed - thanks!
Wow, that looks like
Wow, that looks like what we've got here (actually, I think you have even more snow than we do!) But it's expected here, in the mountains of northern Wyoming! Isn't that an unusual amount of snow for northern Scotland? LOL about digging your way to the woodshed making you think of Cold Comfort Farm (wait, di&2;#8n17dt something nasty happen in a woodshed there?) and wanting to watch The Shining! (You don't have any topiary animals, do you?) Stay snug and warm!
Collapsible content
Shipping & Returns

Shipping is via Royal Mail 1st Class We dispatch orders on weekdays up to 5 pm. Royal mail quote delivery times 1-2 days for 1st class and 2-3 days for 2nd class. Delays can happen, If delivery takes more than 5 working days for a UK order - please contact us immediately. For Europe, orders can take 10-14 Days. We are sorry but we do not dispatch our products to the rest of the world. We apologise for this lengthy period of time, unfortunately, express courier services are uneconomical to use with low priced products.

Please note, we DO NOT quote shipping. We will only make refunds where refunds are due. We apologise this process can not be more simple. Customs Declarations: We declare the value of all products as £15 - This is our average order cost and should not cause import duties or tax by your customs. All orders will be labelled generically as "Dietary Supplements".

To return an item, please dispatch it in its original wrapping and accompanied by a note outlining your name, address and reason for return. If you do decide that you would like to return your item, please have a look under the " terms and condition" page.