Regular price
Sale price
$8.59 USD
Unit price
per
Sale
Sold out
Uric acid is a natural waste product from the digestion of foods that contain purines. Purines are found in high levels in some foods such as certain meats, sardines, dried beans, and beer. 
Excess levels of uric acid occur when your body either makes too much uric acid or is unable to excrete enough of it. High uric acid levels in your blood can lead to the formation of crystals. Although these can form anywhere in the body, they tend to form in and around your joints and in your kidneys. Your body's defensive white blood cells may attack the crystals.
There are some lifestyle factors that can cause uric acid to collect in your body such as diet, stress and obesity. 
Vitamin C
Vitamin C is well-known for its antioxidant properties. Antioxidants protect cells from oxidative stress, which is responsible for many inflammatory conditions. Additionally, Vitamin C contributes to the regeneration of the reduced form of vitamin E, which is another antioxidant. Lastly, Vitamin C supports normal collagen formation for the normal function of blood vessels.
Calcium and Vitamin D
Calcium is best known for its role in the maintenance of normal bones, but it also contributes to normal blood clotting. Vitamin D is needed for the normal absorption/utilisation of calcium and phosphorus. Vitamin D also supports the normal function of the immune system.
Magnesium
Magnesium is one of the body's electrolytes, contributing to the electrolyte balance. In addition, the mineral contributes to a reduction of tiredness and fatigue by aiding normal energy metabolism. Magnesium also plays a role in normal function of the psychological and nervous system, plays a role in cell division and protein synthesis, and helps to maintain normal bones.
Zinc
Zinc contributes to acid-base metabolism and the normal metabolism of fatty acids. Secondly, the element contributes to DNA synthesis, assisting in the process of cell division, protein synthesis and fertility and reproduction. As an antioxidant, Zinc protects cells from oxidative stress. 
Vitamin K
Vitamin K is an essential micronutrient as it contributes to normal blood clotting and normal blood clotting.
Grape seed
Grape seed extract is a dietary supplement made by removing, drying, and pulverizing the bitter-tasting seeds of grapes. Grape seeds are rich in antioxidants such as proanthocyanidin, as well as plant compounds called polyphenols. We've sourced a high-grade grape seed extract, which contains 95% proanthocyanidin and 90% polyphenols. 
Ginger
Ginger is a flowering plant that originated in Southeast Asia. It's among the healthiest spices on the planet. Gingerol is the main bioactive compound in ginger, and our tablets contain 500mg of active gingerols.
Turmeric
The use of turmeric as a food supplement has increased dramatically in recent years, as more and more scientific studies have started to investigate its potential benefits. Our turmeric extract provides 95% curcuminoids, the natural polyphenol compounds derived from the turmeric root and the level generally used in studies using turmeric.
Bromelain

Bromelain is a protein-digesting enzyme mixture derived from the stem, fruit, and juice of the pineapple plant. It has a centuries-long history of being used in traditional medicine, primarily throughout Central and South America.
Our Uric Support Tablets 
These tablets are offered in our classic torpedo style tablet - therefore we advise those with problems swallowing to not purchase this tablet. This product is suitable for vegetarians but is NOT suitable for vegans.
Safety Information: Keep out of sight and reach of children. If you are pregnant, breastfeeding, or taking medication[s] please consult your healthcare practitioner before use. Not intended for use by persons under the age of 18. Discontinue use and consult a doctor if adverse reactions occur. This product should not be used as a substitute for a varied and balanced diet or a healthy lifestyle. Do not exceed stated dose. This product is not intended to treat, diagnose, cure or prevent any kind of illness. Certain medications may interact with Vitamin K2, including those for diabetes and anti-coagulants, and Vitamin K2 supplements should not be taken alongside these medications. Taking more than 200 μg/day of Folic Acid is not recommended for people over the age of 50 or who have a history of colorectal adenomas. If over the age of 50 or have a history of colorectal adenomas do not exceed a dose of 1 tablet a day. Please discontinue consumption after 3 months usage for at least 2 months. People with bile duct pathologies and liver pathologies should avoid taking this supplement.
Allergens: May contain soya
DOSAGE: 1 tablet a day
View full details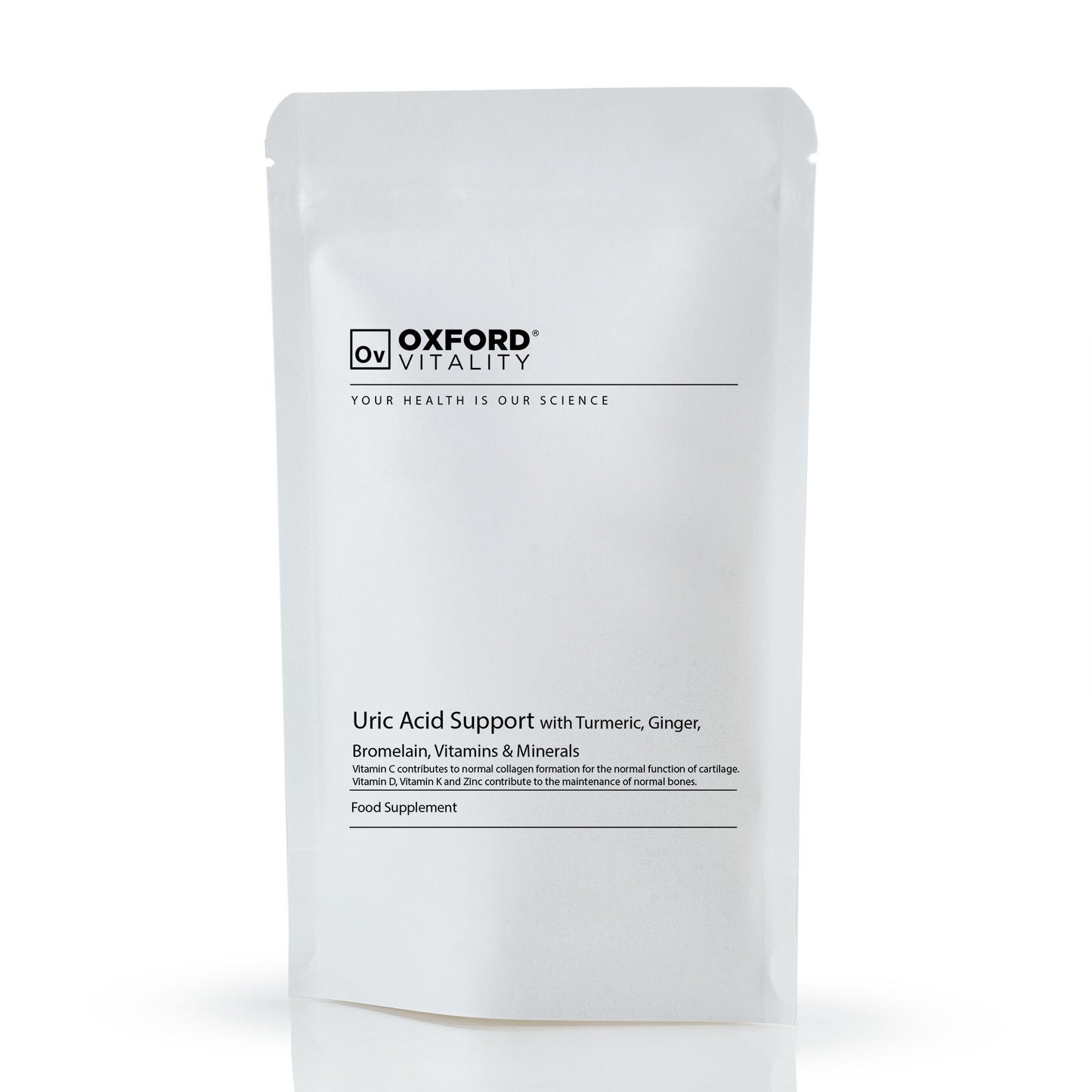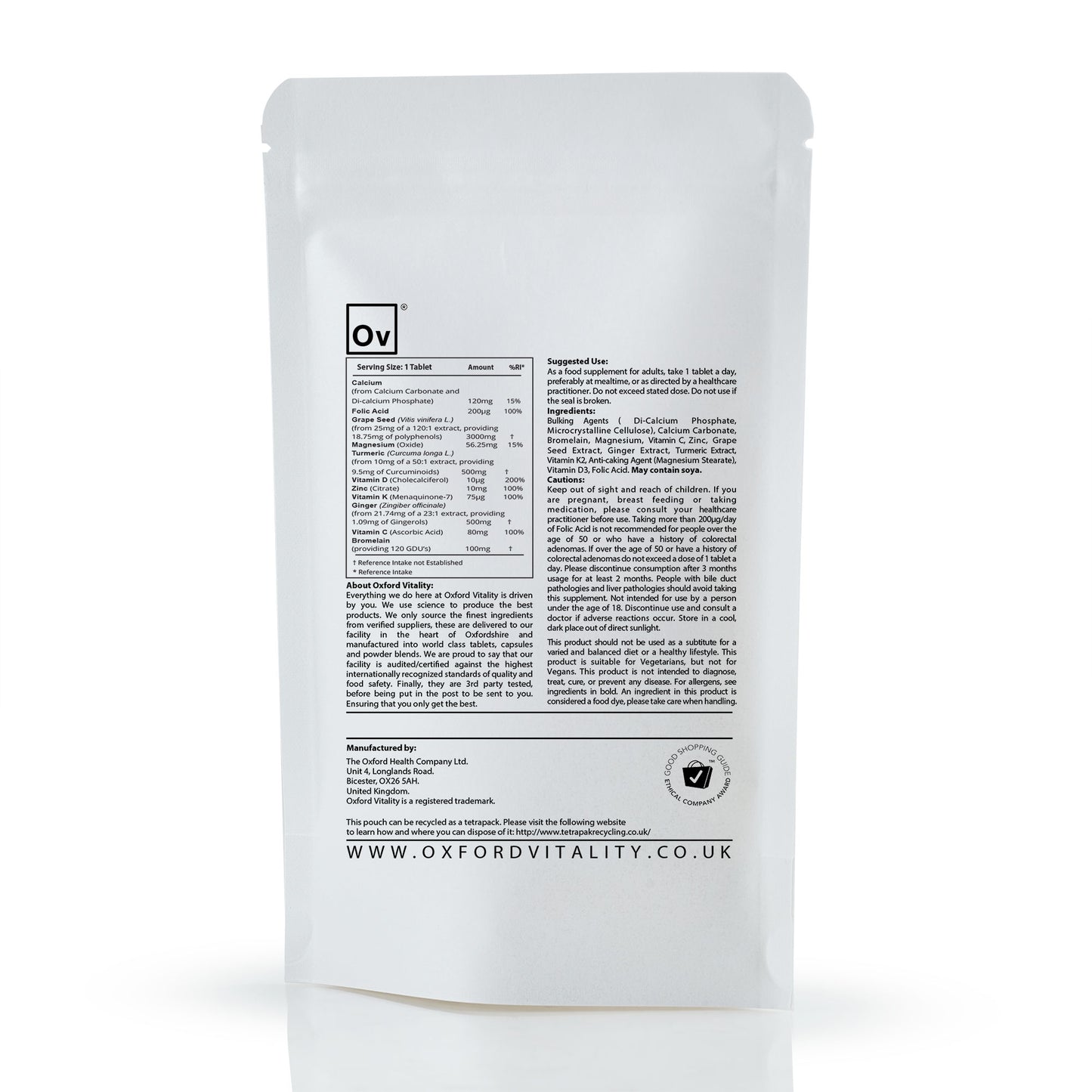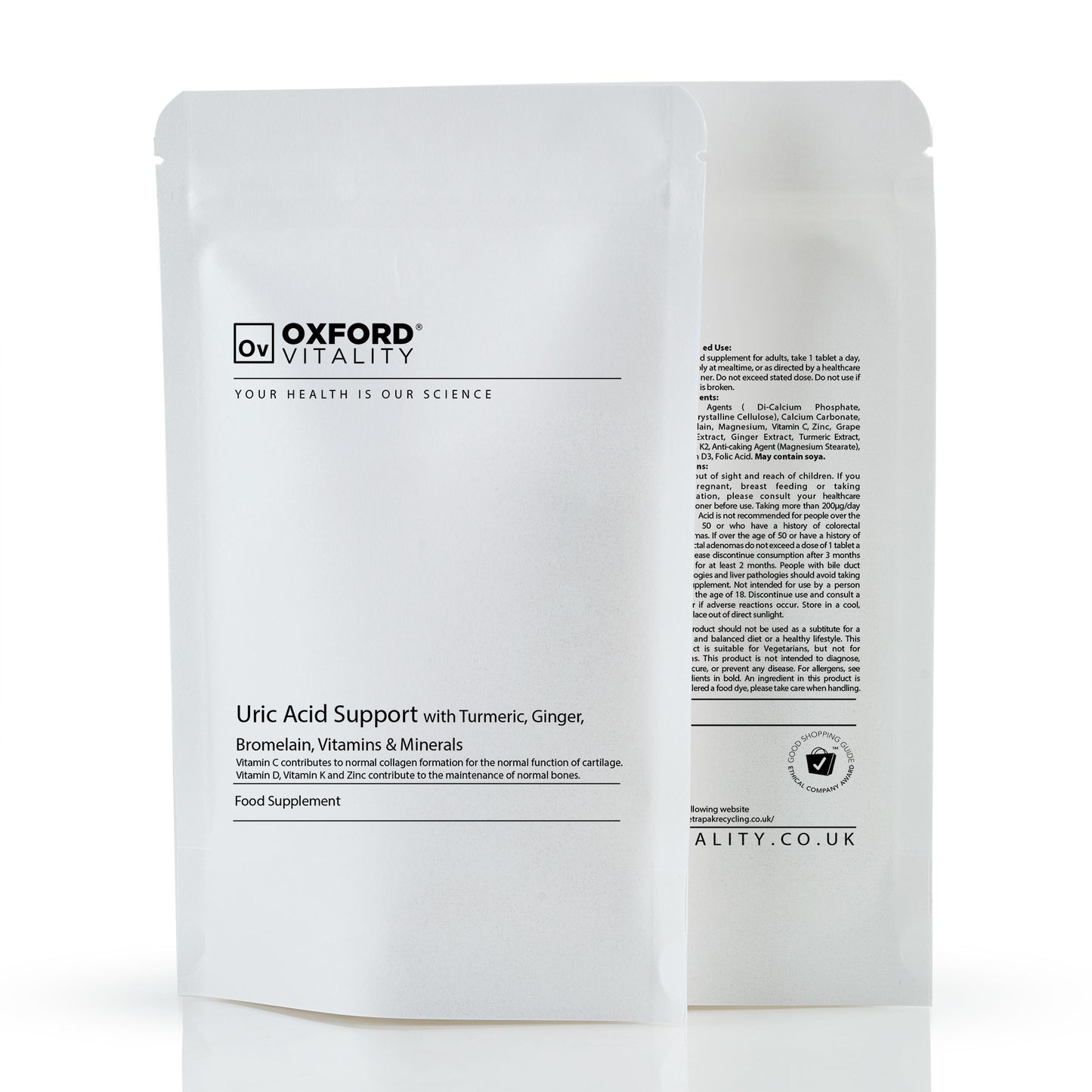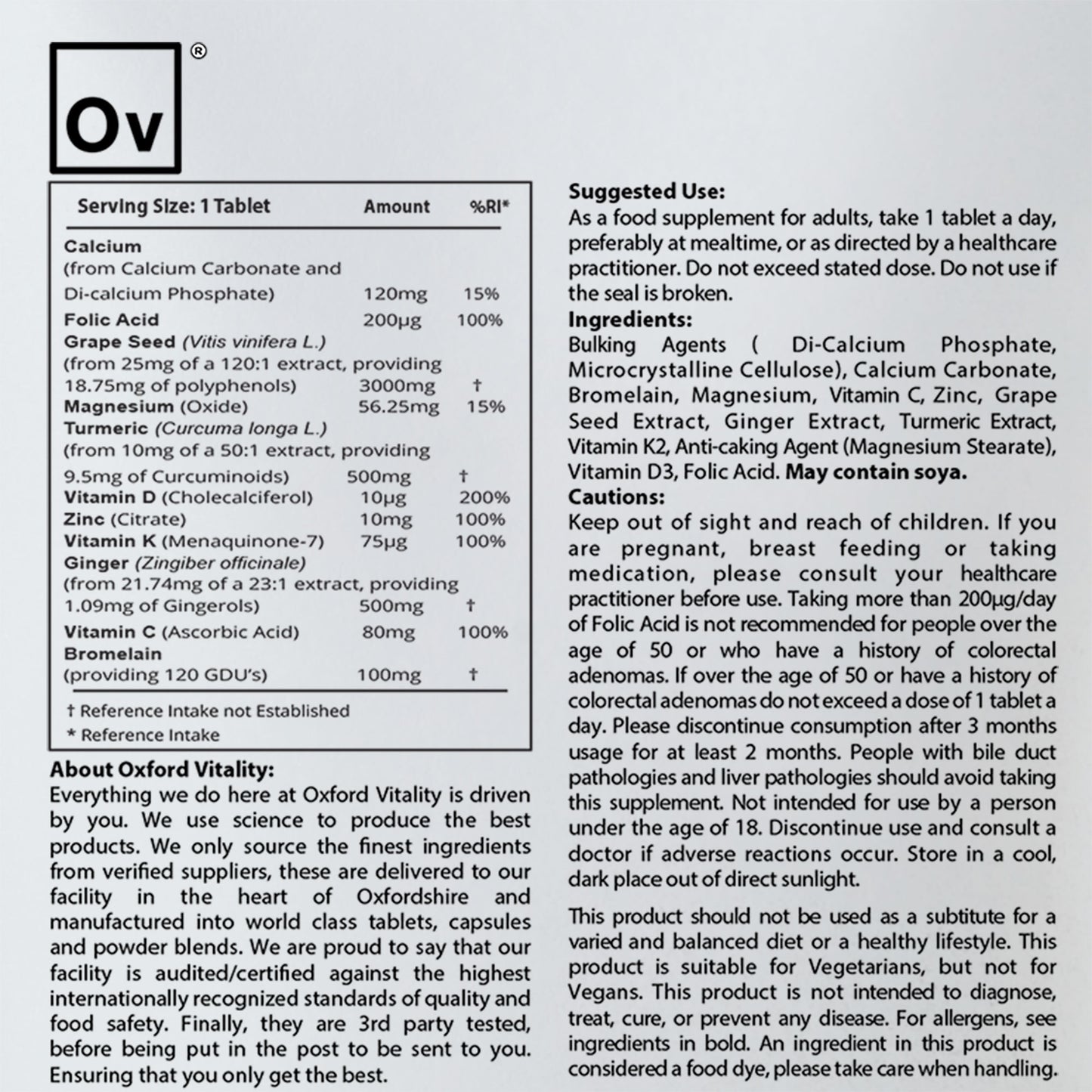 Uric acid support
These tablets really work for me and my fight against gout. Fantastic product.
Collapsible content
Shipping & Returns

Shipping is via Royal Mail 1st Class We dispatch orders on weekdays up to 5 pm. Royal mail quote delivery times 1-2 days for 1st class and 2-3 days for 2nd class. Delays can happen, If delivery takes more than 5 working days for a UK order - please contact us immediately. For Europe, orders can take 10-14 Days. We are sorry but we do not dispatch our products to the rest of the world. We apologise for this lengthy period of time, unfortunately, express courier services are uneconomical to use with low priced products.

Please note, we DO NOT quote shipping. We will only make refunds where refunds are due. We apologise this process can not be more simple. Customs Declarations: We declare the value of all products as £15 - This is our average order cost and should not cause import duties or tax by your customs. All orders will be labelled generically as "Dietary Supplements".

To return an item, please dispatch it in its original wrapping and accompanied by a note outlining your name, address and reason for return. If you do decide that you would like to return your item, please have a look under the " terms and condition" page.