Regular price
Sale price
$9.62 USD
Unit price
per
Sale
Sold out
What is Vitamin B2?
Vitamin B2, otherwise known as riboflavin, is a water-soluble vitamin that can be lost through cooking with liquid. The vitamin is also susceptible to UV light damage, so foods containing high concentrations of Vitamin B2 should be kept out of direct sunlight to retain optimal levels of the vitamin. Riboflavin produces two substances which produce chemical reactions, known as the cofactors FAD and FMN. Certain proteins in our body depend on these two substances in order to function optimally, and riboflavin is the only provider of these two cofactors.
A lack of vitamin B2 can result in ariboflavinosis, a deficiency condition that is characterised by issues with the skin, eyes and mucous membranes, but more noticeably seen as mouth sores. Good sources of riboflavin include milk, eggs, fortified breakfast cereals and rice.
Benefits of Vitamin B2
Vitamin B2 is an essential nutrient in our diet, with many beneficial roles. Firstly, Vitamin B2 contributes to the production of normal red blood cells and metabolism of Iron which helps with the reduction of tiredness and fatigue. The water-soluble vitamin also aids the functioning of the nervous system, maintenance of the mucous membranes and helps with energy metabolism, further inhibiting weariness. Thirdly, the vitamin acts as an antioxidant to protect cells from oxidative stress, as well as maintaining normal skin and vision.
Our Vitamin B2 tablets
Vitamin B2 supplements are recommended for adolescents and young children as riboflavin is not fortified in foods to a high degree. The older adult also benefits from a riboflavin supplement as their diets tend to contain a reduced amount of the vitamin.
We offer our tablets in four sizes so that you can adapt your purchase for your own requirements. Our tablets contain an adequate supply of Riboflavin to suit the consumption of one daily tablet.
Please note - we recommend that both the 500 and 1,000 tablet options are more suitable for use by more than one person. This is to ensure that you are receiving full use of the product before its expiry date. For one person's use, we recommend the 120 or 240 tablet options.
View full details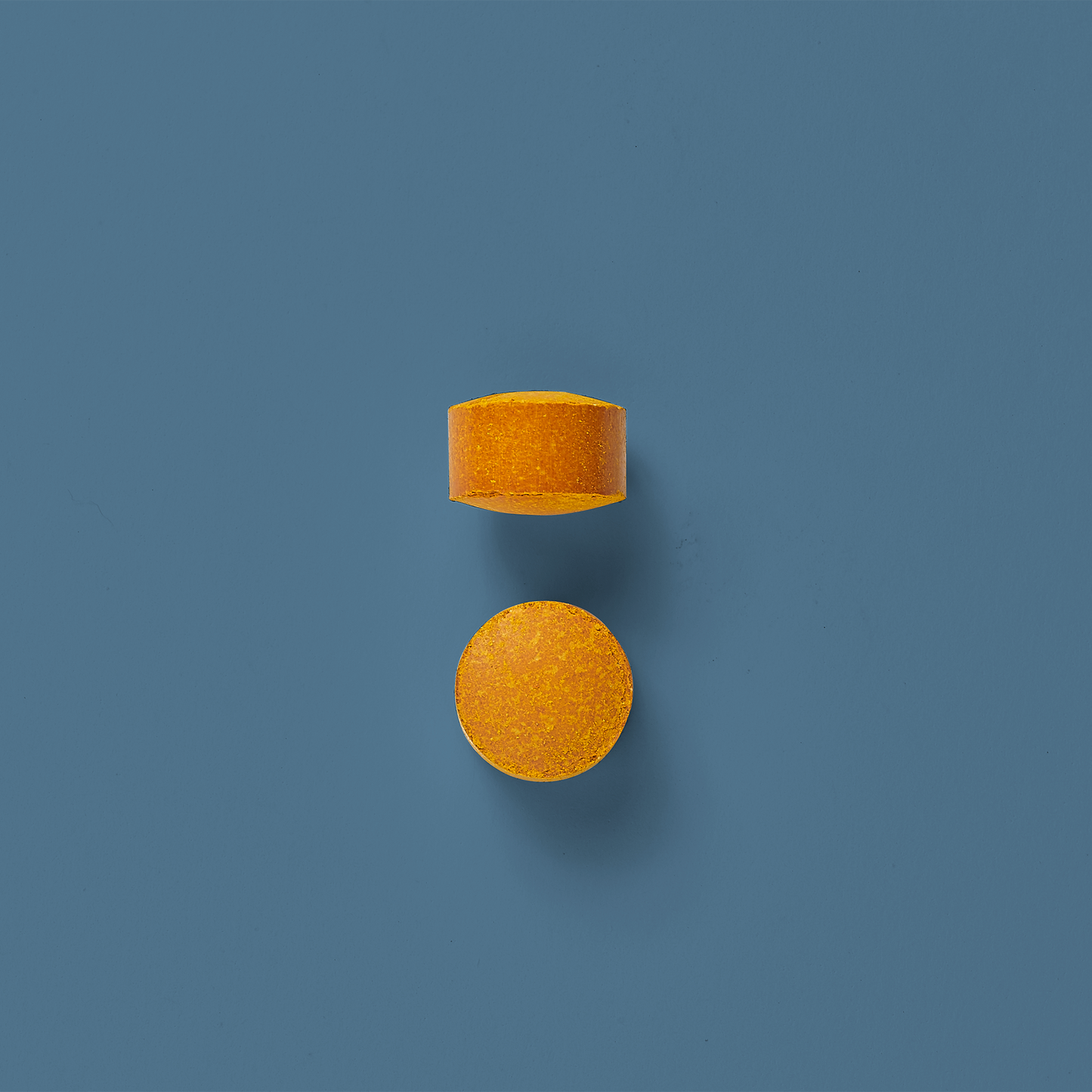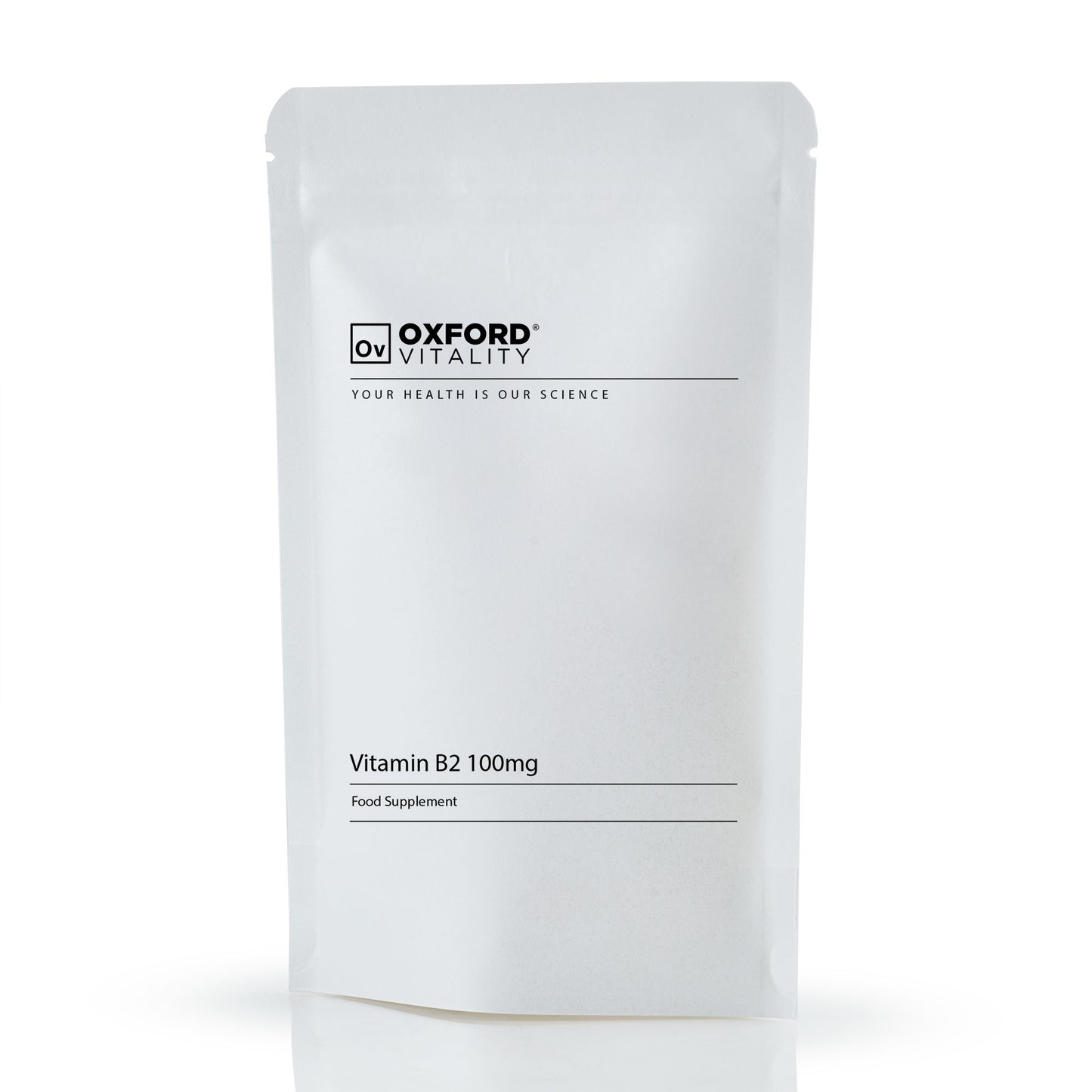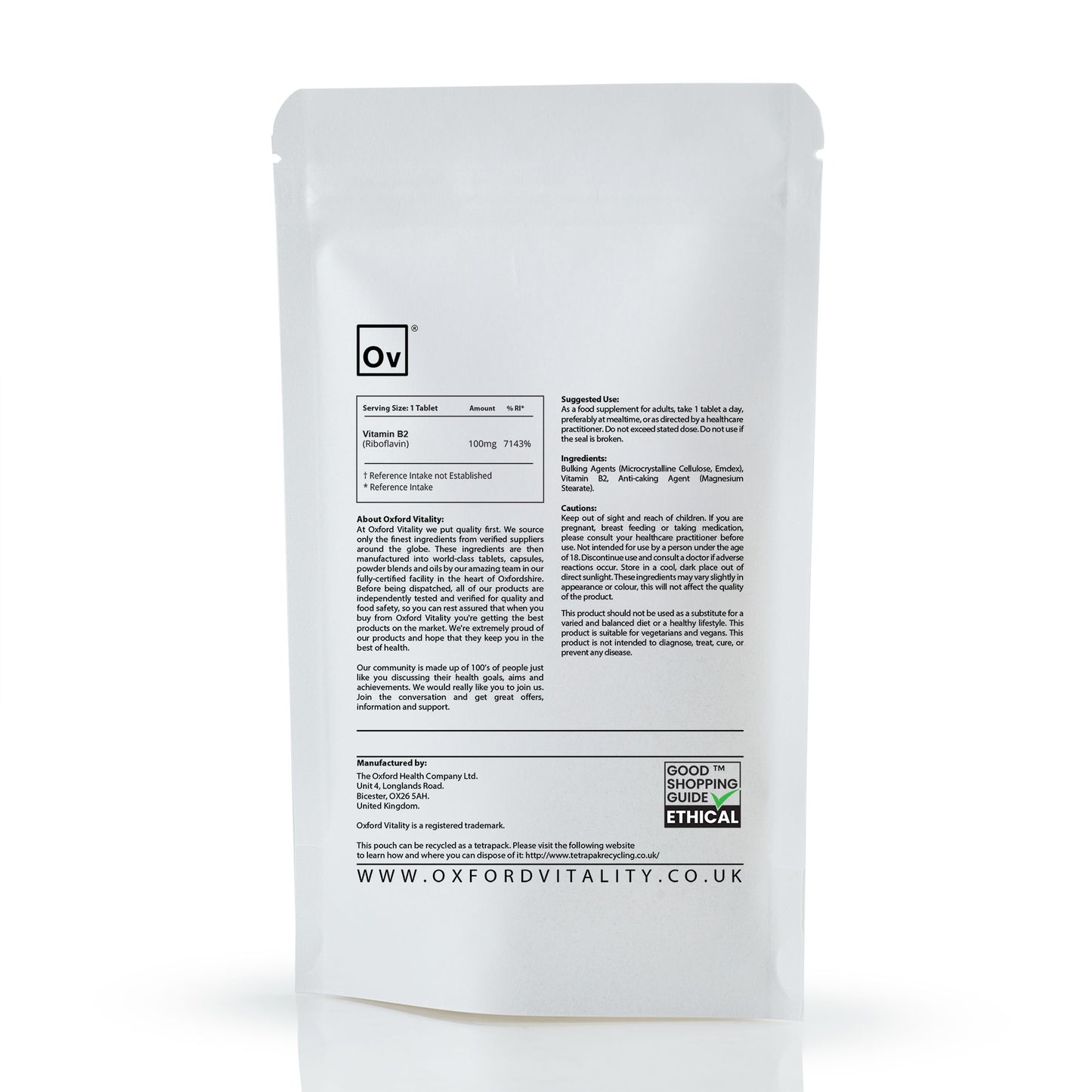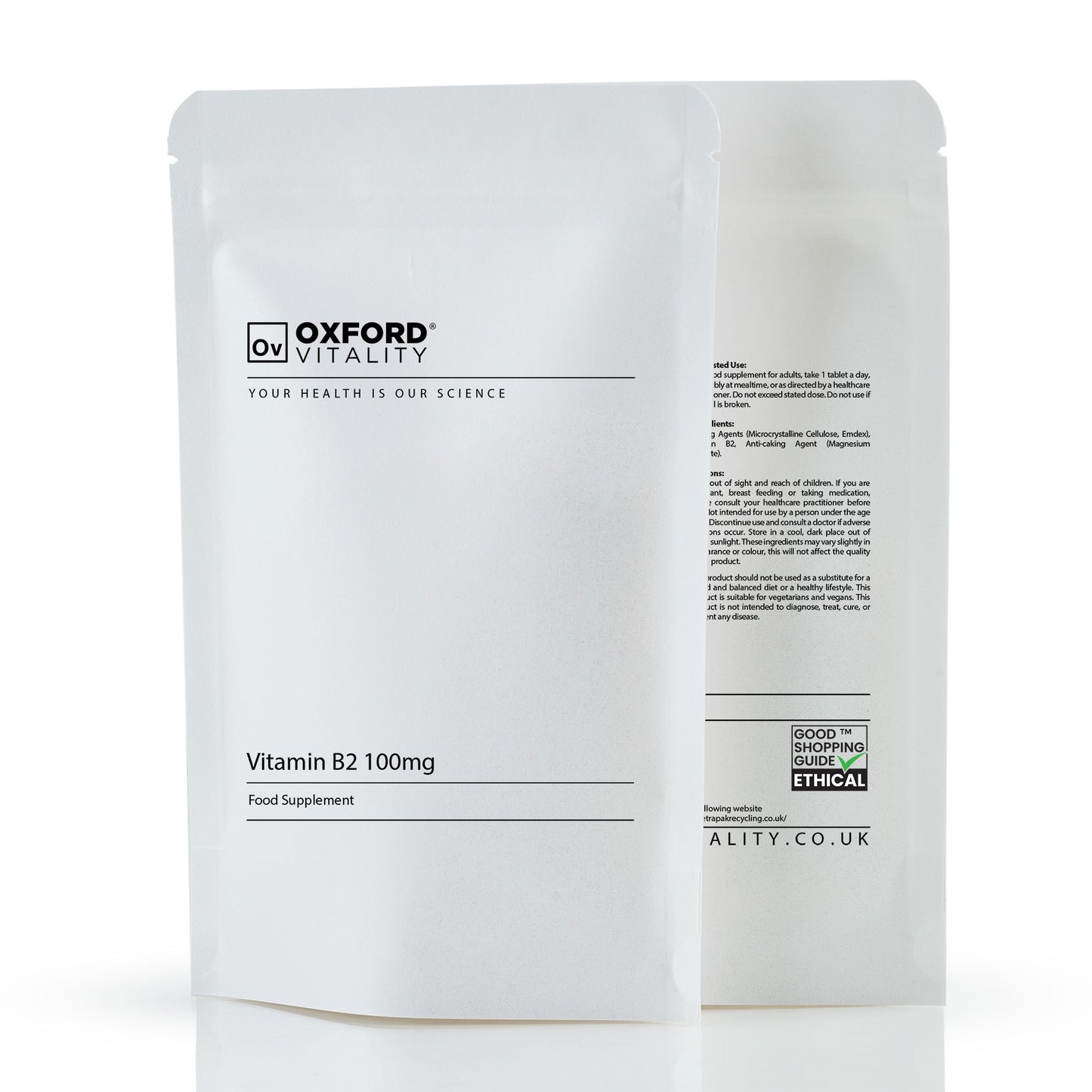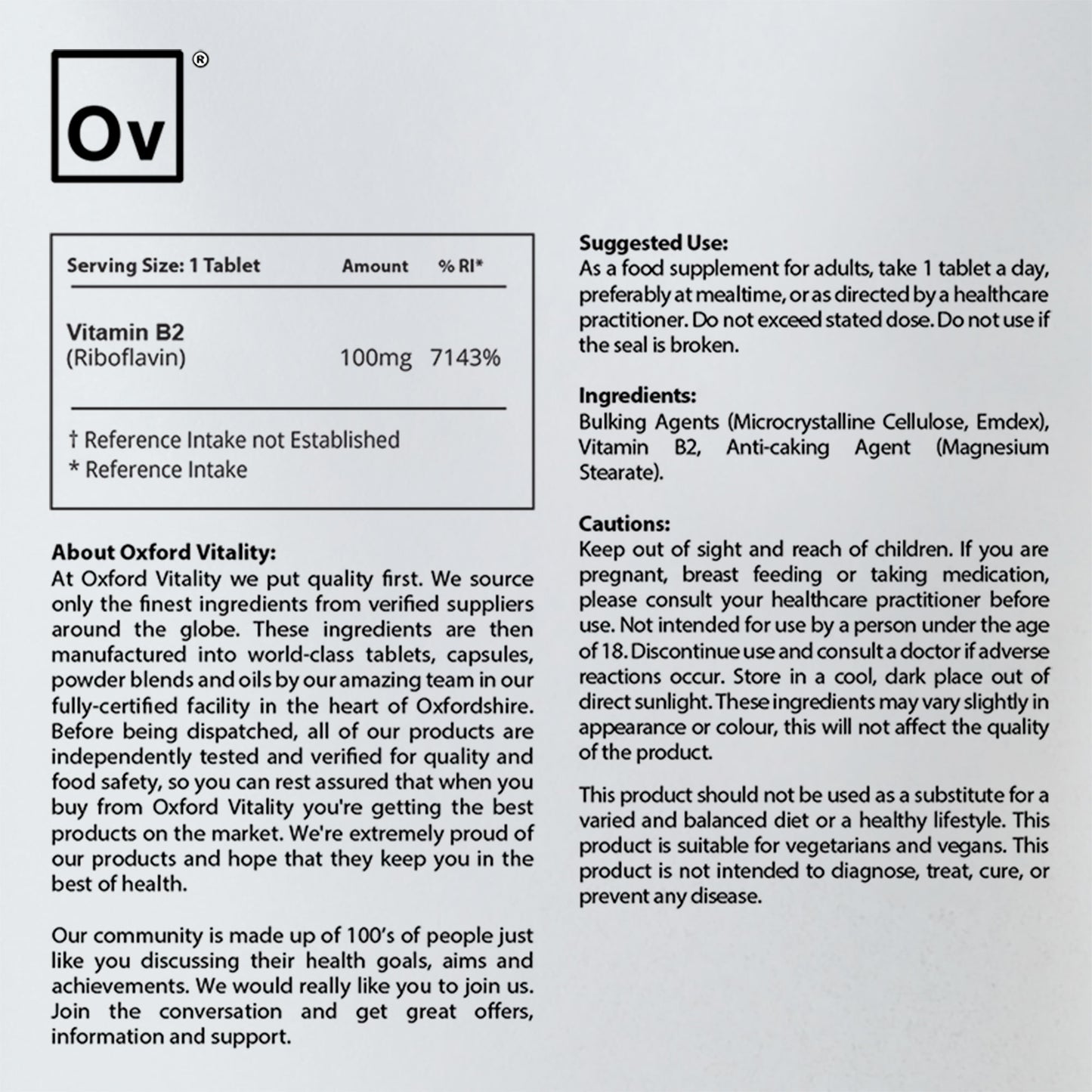 Disappointing
B2 tablets previously were small, cylindrical, orange, and dust-free. Now they are three times the size, and very dusty, making orange stains on my fingers, the packaging, my pill box, etc. Not very good, and I have 1000 of them.
Change in formulation?
These used to be my favourite B2 tablets, but recently the tablets have changed in appearance, which is fine, but my urine is no longer bright yellow after taking one, and I have to assume the B2 they contain isn't as biologically available as previously. It's a shame as they were great as they were.
great product packaging - great product effectiveness
I love the packaging of this product and how tiny the B2 tablets are; I love the effectiveness of this too - I'm taking B2 to help prevent migraines. I've no doubt that since ordering and using this product there has been a reduction of the frequency of migraines.
Very happy
Delivery to Latvia was incredibly swift and reasonably priced. Packaging is great - simple and unfussy. Can't rate on the products efficacy yet, as I've only just started taking it, but I'm certainly very pleased with the price point as I'll be taking a high dose to try and manage migraine. The large quantity (I ordered the 500) packet means I can try for the recommended 3 months and not worry about running out.
B2 - very helpful for vestibular migraines
I was diagnosed 18 months ago with vestibular migraines. Ever since, I have been taking 400 mg daily of vitamin B2 on the recommendation of Professor Owen Judd, a specialist in vestibular migraines, see www.vestibularmigraine.co.uk, and they help me tremendously. I have much fewer migraines and problems with dizziness/balance as a result.
Collapsible content
Shipping & Returns

Shipping is via Royal Mail 1st Class We dispatch orders on weekdays up to 5 pm. Royal mail quote delivery times 1-2 days for 1st class and 2-3 days for 2nd class. Delays can happen, If delivery takes more than 5 working days for a UK order - please contact us immediately. For Europe, orders can take 10-14 Days. We are sorry but we do not dispatch our products to the rest of the world. We apologise for this lengthy period of time, unfortunately, express courier services are uneconomical to use with low priced products.

Please note, we DO NOT quote shipping. We will only make refunds where refunds are due. We apologise this process can not be more simple. Customs Declarations: We declare the value of all products as £15 - This is our average order cost and should not cause import duties or tax by your customs. All orders will be labelled generically as "Dietary Supplements".

To return an item, please dispatch it in its original wrapping and accompanied by a note outlining your name, address and reason for return. If you do decide that you would like to return your item, please have a look under the " terms and condition" page.