Regular price
Sale price
$17.11 USD
Unit price
per
Sale
Sold out
Origins of Vitamin C
The history behind Vitamin C is one of the more well-known stories of all the vitamins. A diet lacking in Vitamin C can lead to scurvy, a deficiency disease that causes swollen and bleeding gums. Scurvy was first accounted for in 1550 BC when the Ebers Papyrus (an Egyptian medical book) assigned treatment as the consumption of onions. In 1535, a French ship was stranded in Canada. Native Americans provided the crew with a liquid concoction consisting of soaked bark from a local tree, which cured the scurvy outbreak amongst the crew onboard. But it wasn't until 1747 when James Lind, a British naval surgeon, conducted a study on 12 men onboard a ship suffering from scurvy. Lind gave the men various additions to their diet and those given citrus fruits recovered remarkably. Albert Szent-Györgyi was awarded the Nobel Prize in 1937 for his discovery of Vitamin C, having isolated the vitamin from plant juices and animal tissues in 1928.
Benefits of Vitamin C
Vitamin C has several vital roles within the optimal functioning of the human body, one of which is its ability to maintain the normal function of the immune system during and after intense physical exercise. This supports the normal functioning of the immune system contributing to a reduction in tiredness and fatigue. Vitamin C also works in conjunction with Iron, particularly non-haem Iron, to increase the absorption levels and prevent Iron deficiency anaemia.
The vitamin has also been found to help with normal physiological function, prompting normal energy metabolism and protecting cells from oxidative stress - all three functions also work to improve depleted energy levels. Another important role of this antioxidant is to contribute to the normal functioning of the nervous system, as well as regeneration of the reduced form of Vitamin E - another antioxidant. Lastly, the vitamin benefits the formation of collagen and aids the functioning of several physiological elements, including blood vessels, bones, cartilage, gums, skin and teeth.
Our Vitamin C tablets
Vitamin C is a natural component of many plant-based sources, including oranges and orange juice, red and green peppers, strawberries, blackcurrants, potatoes and broccoli.
Our tablets each provide 1,000mg Vitamin C and we advise against taking more than one tablet per day.
Please note - we recommend that both the 500 and 1,000 tablet options are more suitable for use by more than one person. This is to ensure that you are receiving full use of the product before its expiry date. For one person's use, we recommend the 120 or 240 tablet options.
Warning - Amounts greater than 1000mg daily of Vitamin C may cause mild stomach upset in sensitive individuals.
View full details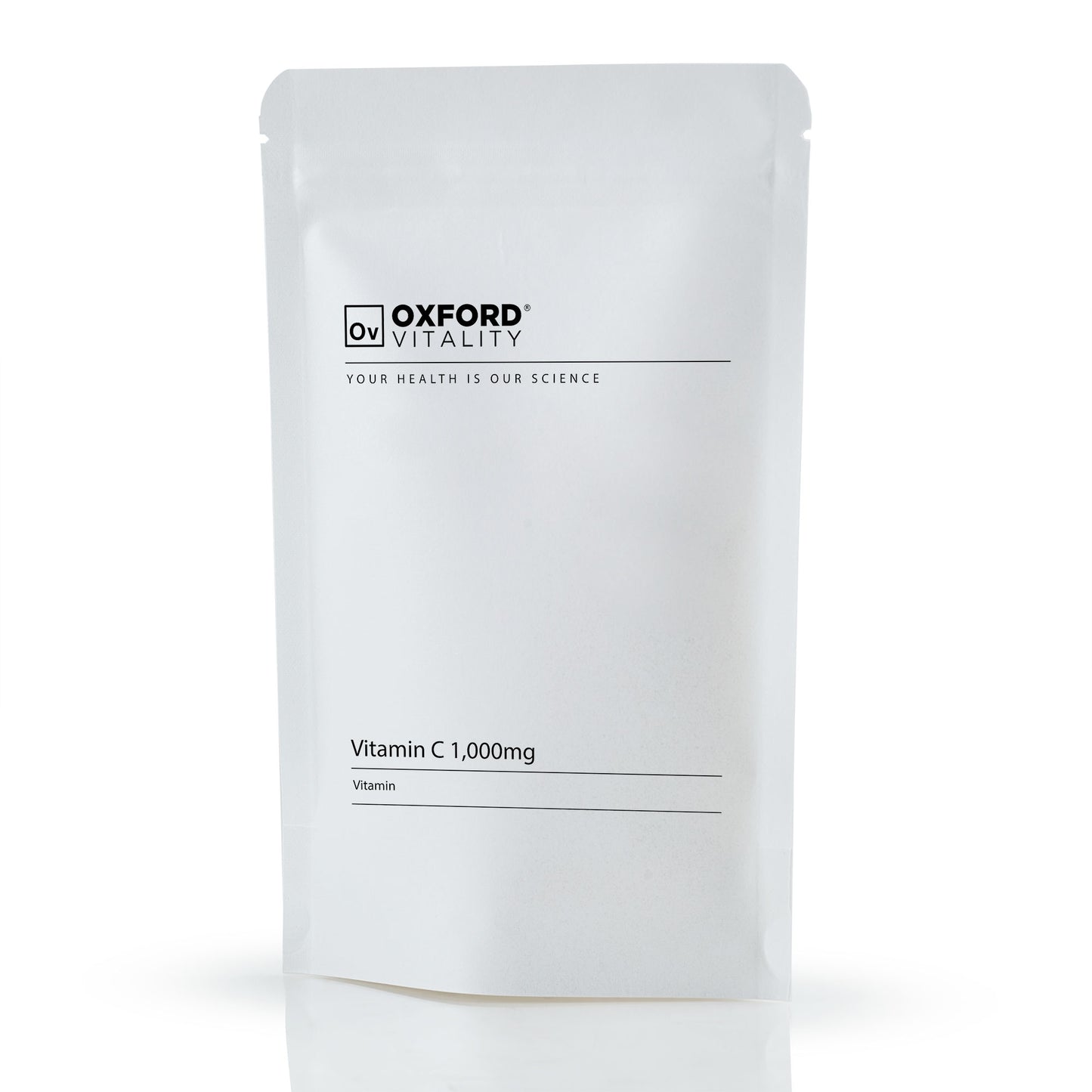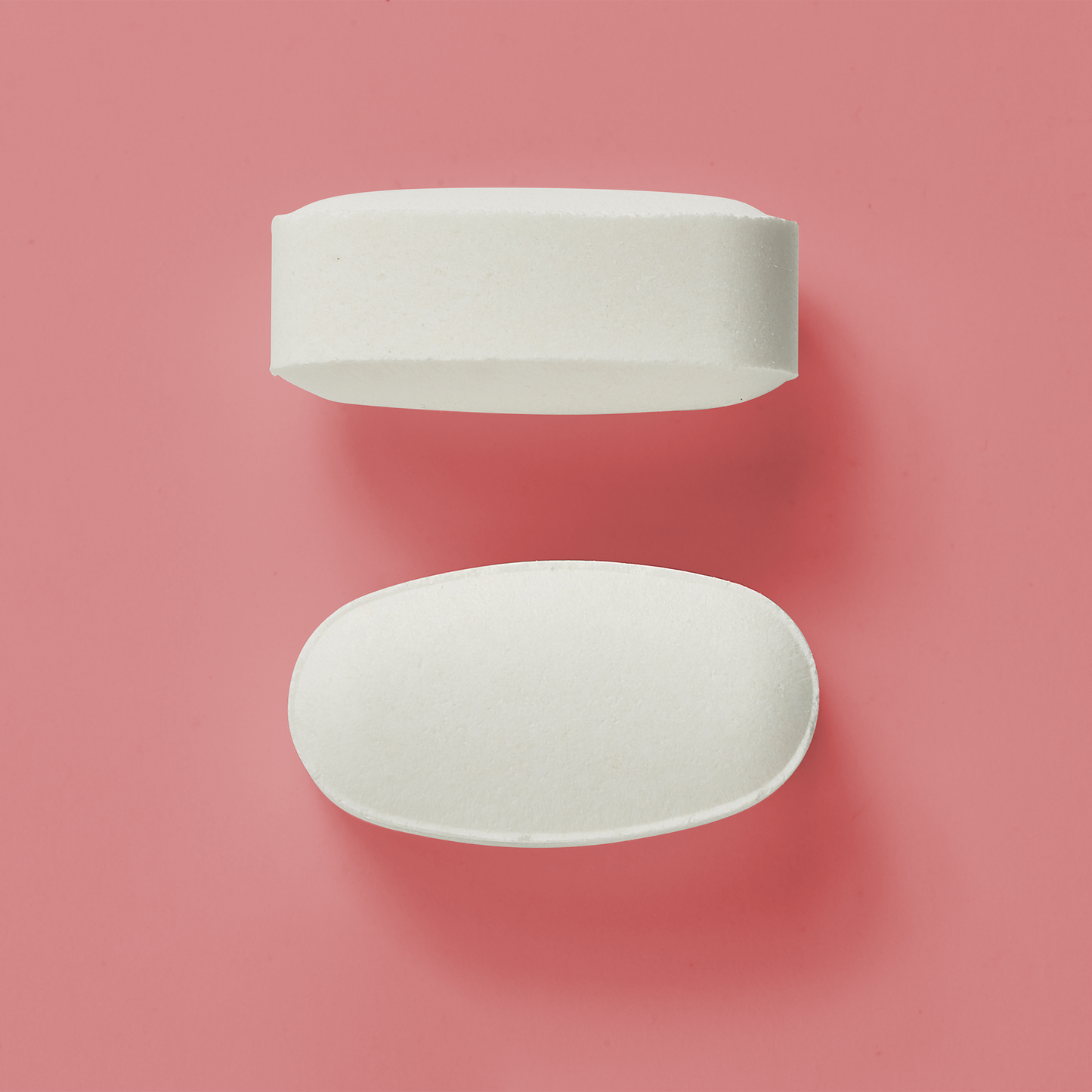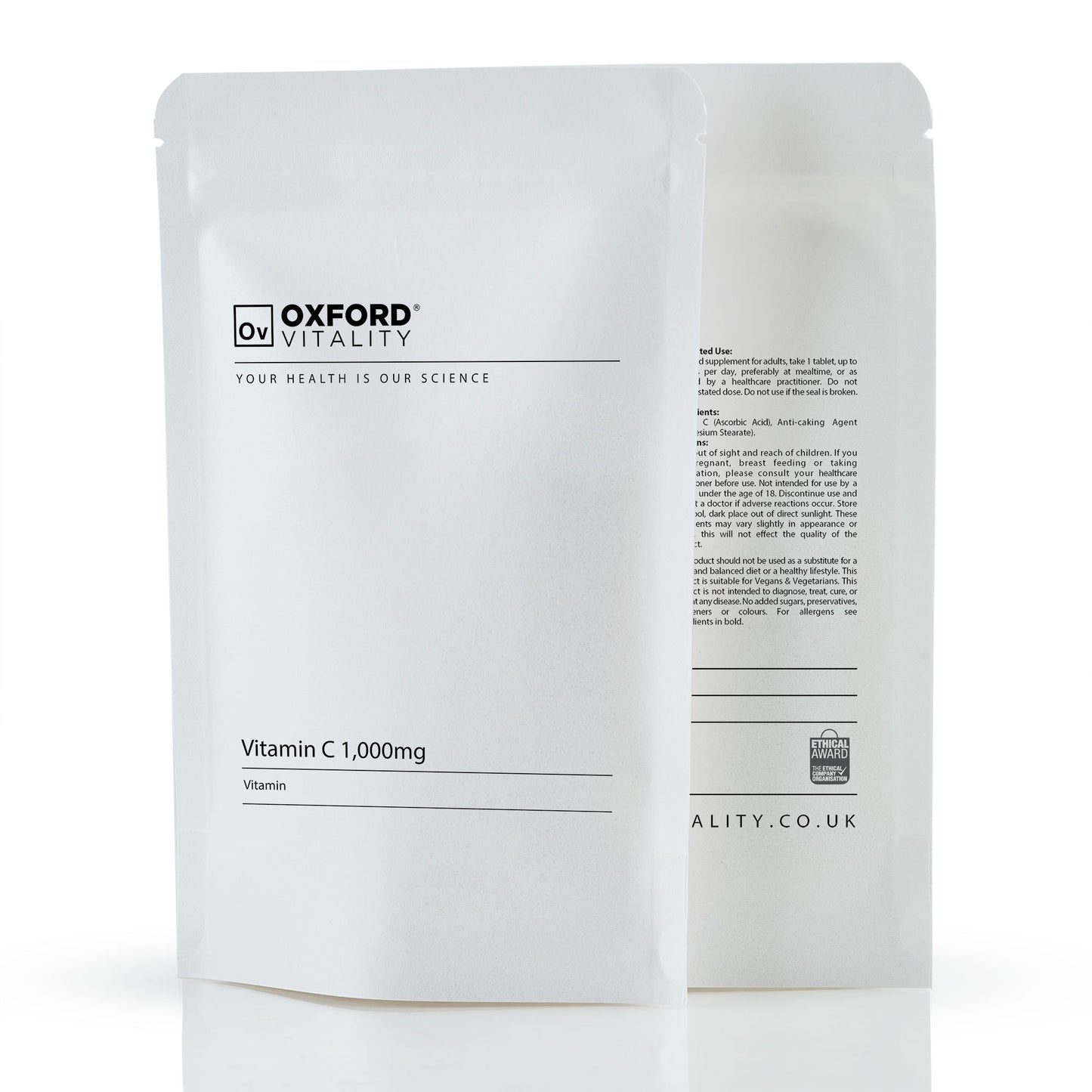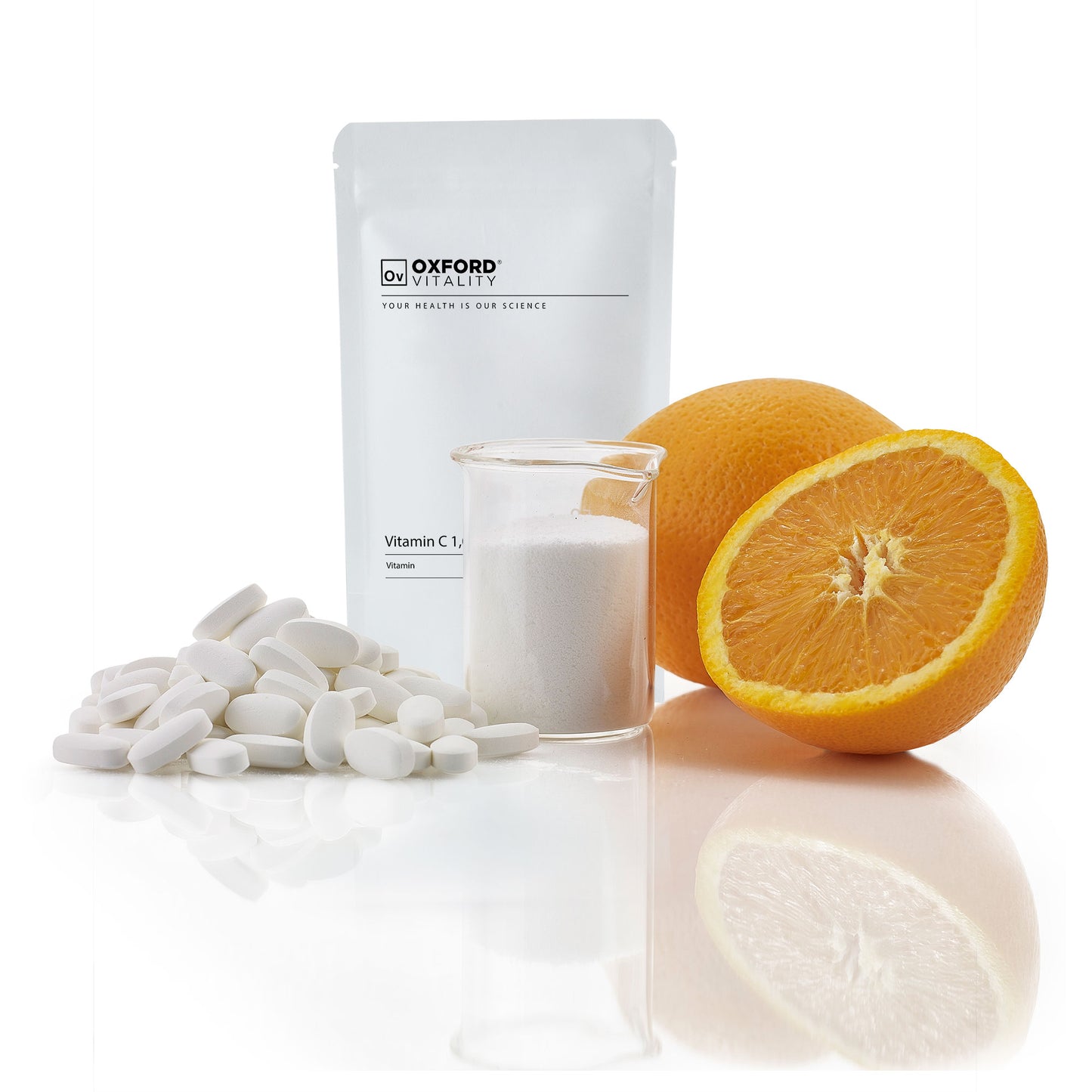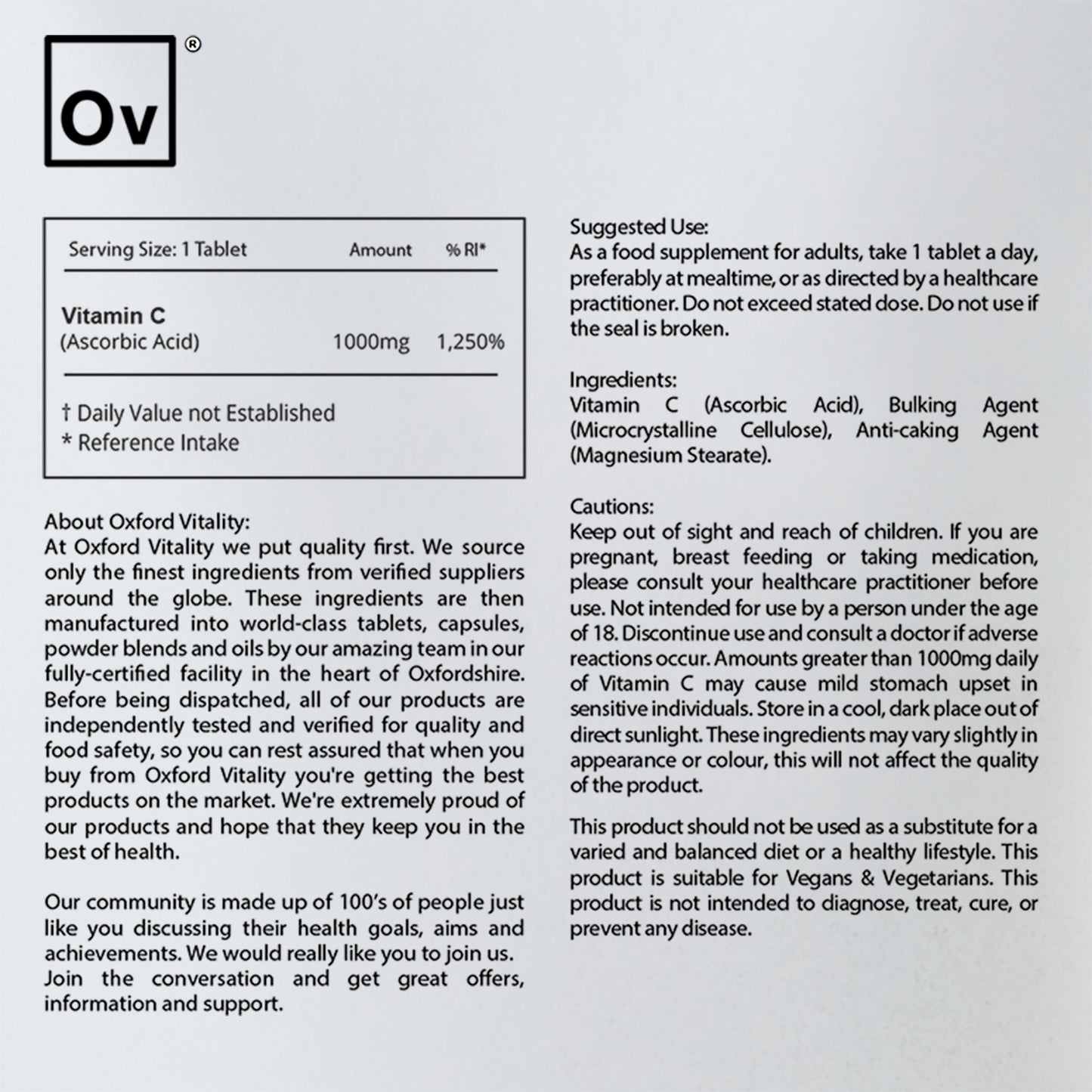 Viamin C
The Best quality and price on the market. Recommended
Big
Tablets are large and not easy to swallow. I don't think I will buy again.
Great vitamin C
I take vitamin C regularly (every day) because I know that it has an influence on the condition of our immunity. Taking vitamin C has only benefits.
Vitamin C
Order arrived very quick. Quality product. happy with product as well as service. will use them again.
Vitamin C tablets do the job
I have had 2 or 3 orders of youir prompt deliveries of Vitamin C tablets (so useful for fighting Covid).
Vitamin C for some reason is extremely salty, and the tablets are on the large side and therefore somewhat difficult to swallow. Otherwise, I am very satisfied.
Collapsible content
Shipping & Returns

Shipping is via Royal Mail 1st Class We dispatch orders on weekdays up to 5 pm. Royal mail quote delivery times 1-2 days for 1st class and 2-3 days for 2nd class. Delays can happen, If delivery takes more than 5 working days for a UK order - please contact us immediately. For Europe, orders can take 10-14 Days. We are sorry but we do not dispatch our products to the rest of the world. We apologise for this lengthy period of time, unfortunately, express courier services are uneconomical to use with low priced products.

Please note, we DO NOT quote shipping. We will only make refunds where refunds are due. We apologise this process can not be more simple. Customs Declarations: We declare the value of all products as £15 - This is our average order cost and should not cause import duties or tax by your customs. All orders will be labelled generically as "Dietary Supplements".

To return an item, please dispatch it in its original wrapping and accompanied by a note outlining your name, address and reason for return. If you do decide that you would like to return your item, please have a look under the " terms and condition" page.