Regular price
Sale price
$12.89 USD
Unit price
per
Sale
Sold out
Zinc and Selenium both have antioxidative properties, working synergistically together to enhance the effects of one another.
Zinc
This mineral derives from the Persian word for stone, sing. Zinc has been used as material as early as the Greeks and Romans in 20 BC but was only identified as an element in 1746 by William Champion. Zinc is essential for all living creatures as it forms the active site of over 20 enzymes, the section of an enzyme that must bind with another molecule to initiate the chemical reaction. On average, we retain around 2.5g of Zinc although men require 9.5mg Zinc per day and women need 7mg. Researchers have found that we absorb around 15mg Zinc each day which can be found in meat, shellfish, chickpeas, lentils, beans, sunflower seeds, pecans and dairy products.
Zinc is known for several important bodily functions, hence its importance in our diets. Zinc contributes to macronutrient (carbohydrates, protein and fat) metabolism, including acid-base metabolism and the metabolism of fatty acids. The mineral also contributes to the cell division process, DNA and protein synthesis, and fertility and reproduction. In addition to its contribution to the maintenance of healthy skin, hair, nails and vision, Zinc is commonly known for its antioxidative properties to protect other cells in the body from oxidative stress.
Selenium
This mineral naturally occurs in the soil, hence why richest food sources of Zinc include the Brazil nut, mushrooms, garlic, brown rice and eggs. Selenium can be found in any plant grown, or animal grazed on selenite rich soil. There are two forms of the mineral; organic and inorganic. The majority of Selenium takes the organic form in animal and human tissues which is then incorporated with methionine (an amino acid). Our body mainly stores Selenium in the skeletal muscle where 28% - 46% of our Selenium store can be found.
Selenium is known for several properties, including its contribution to the maintenance of normal hair and nails, and role within the functioning of the immune system. Selenium also plays a part in spermatogenesis and normal thyroid function. Just like Zinc, Selenium is an antioxidant and works to prevent oxidative stress within cells.
Our Zinc and Selenium tablets
This product is provided in a 6mm tablet. We recommend not consuming more than one tablet per day as too much selenium can lead to loss of hair, skin and nails. 
Please note - we recommend that both the 500 and 1,000 tablet options are more suitable for use by more than one person. This is to ensure that you are receiving full use of the product before its expiry date. For one person's use, we recommend the 120 or 240 tablet options.
These tablets may become speckled over time.
View full details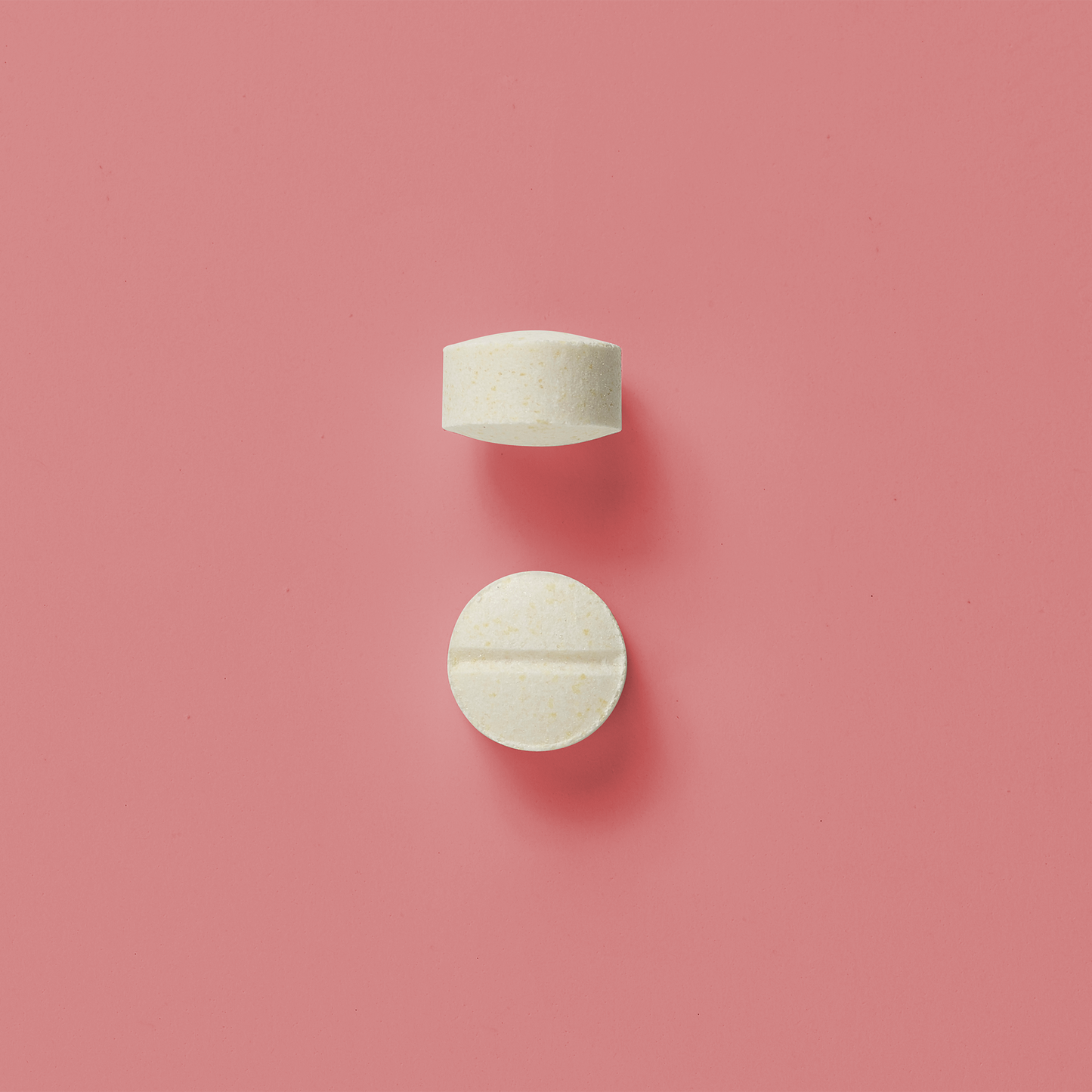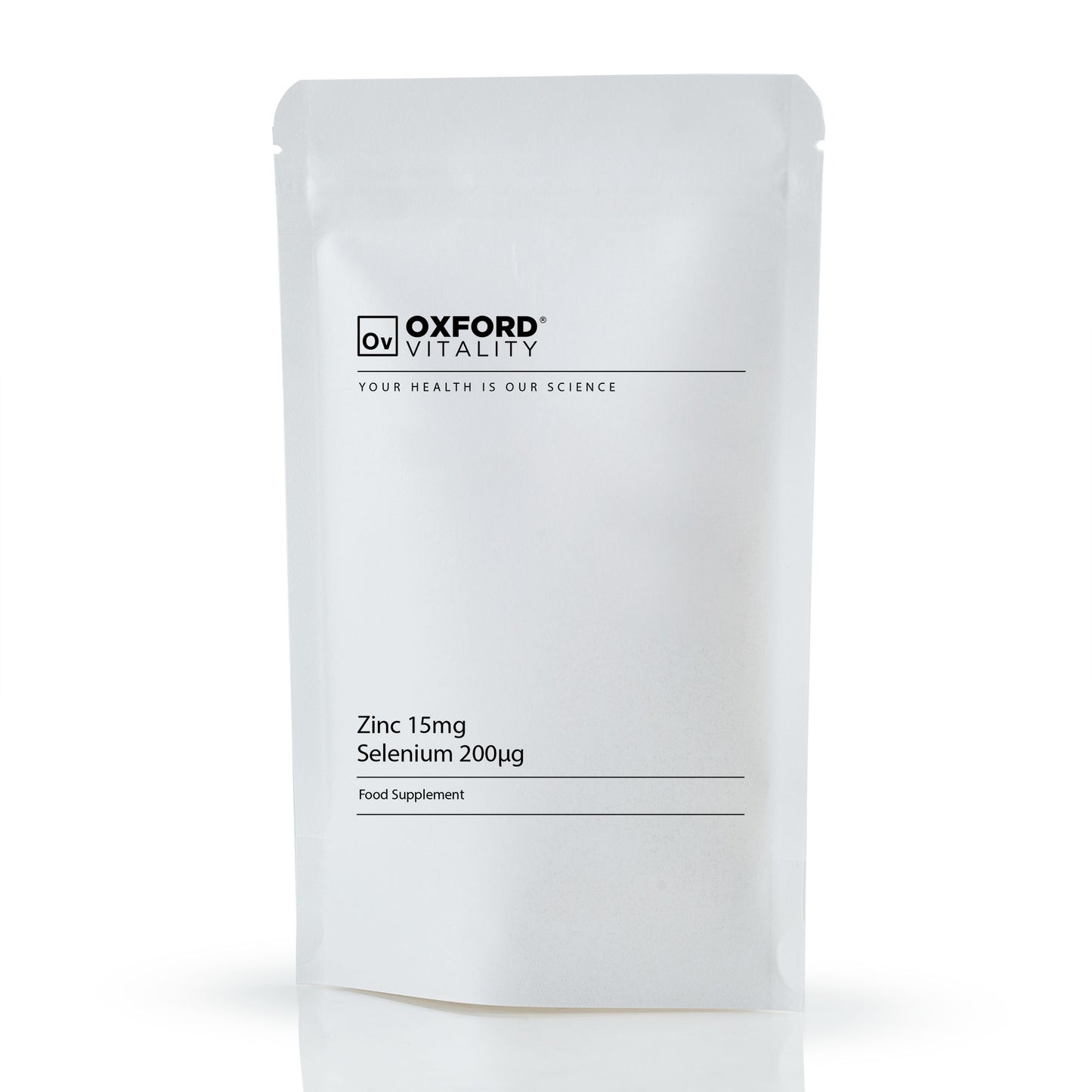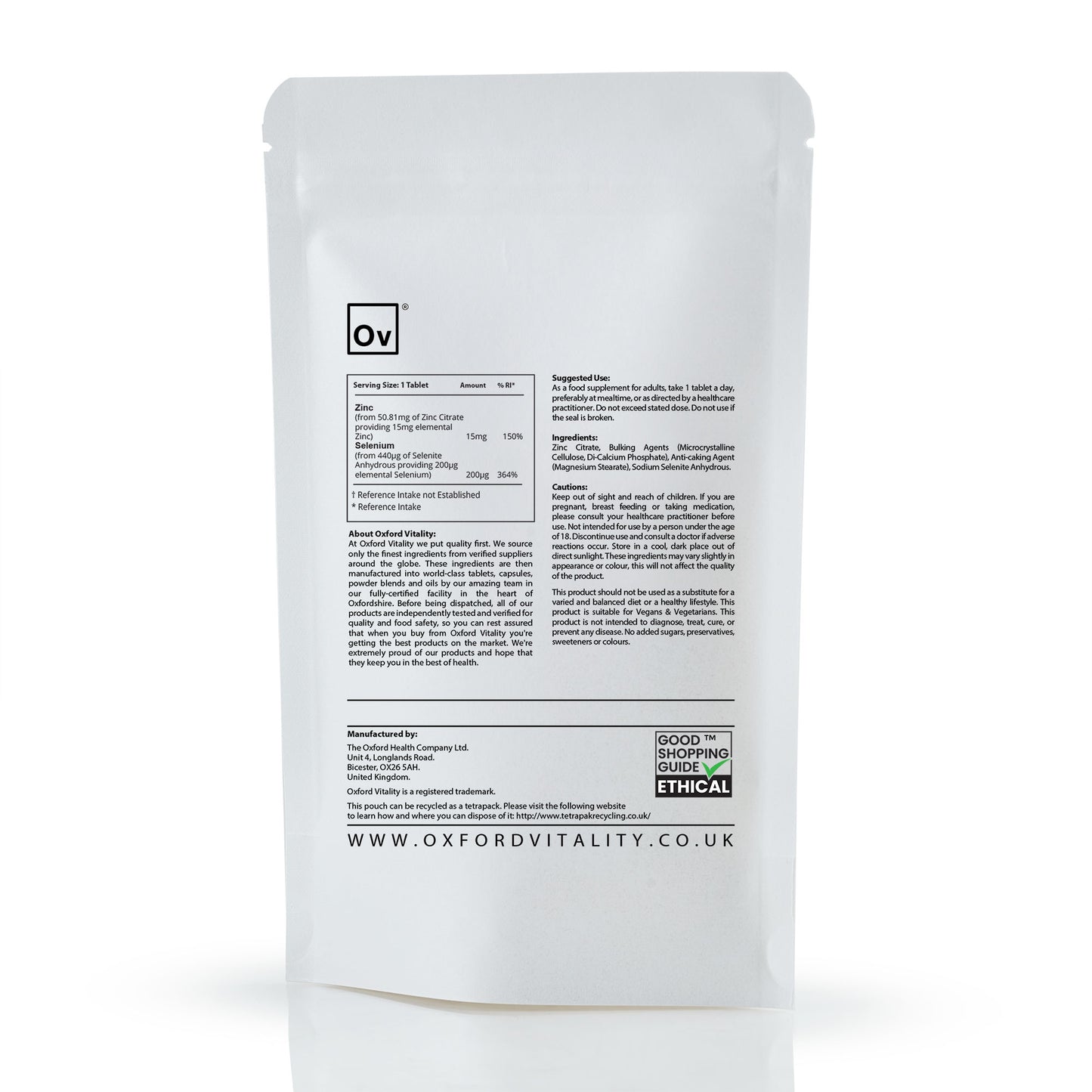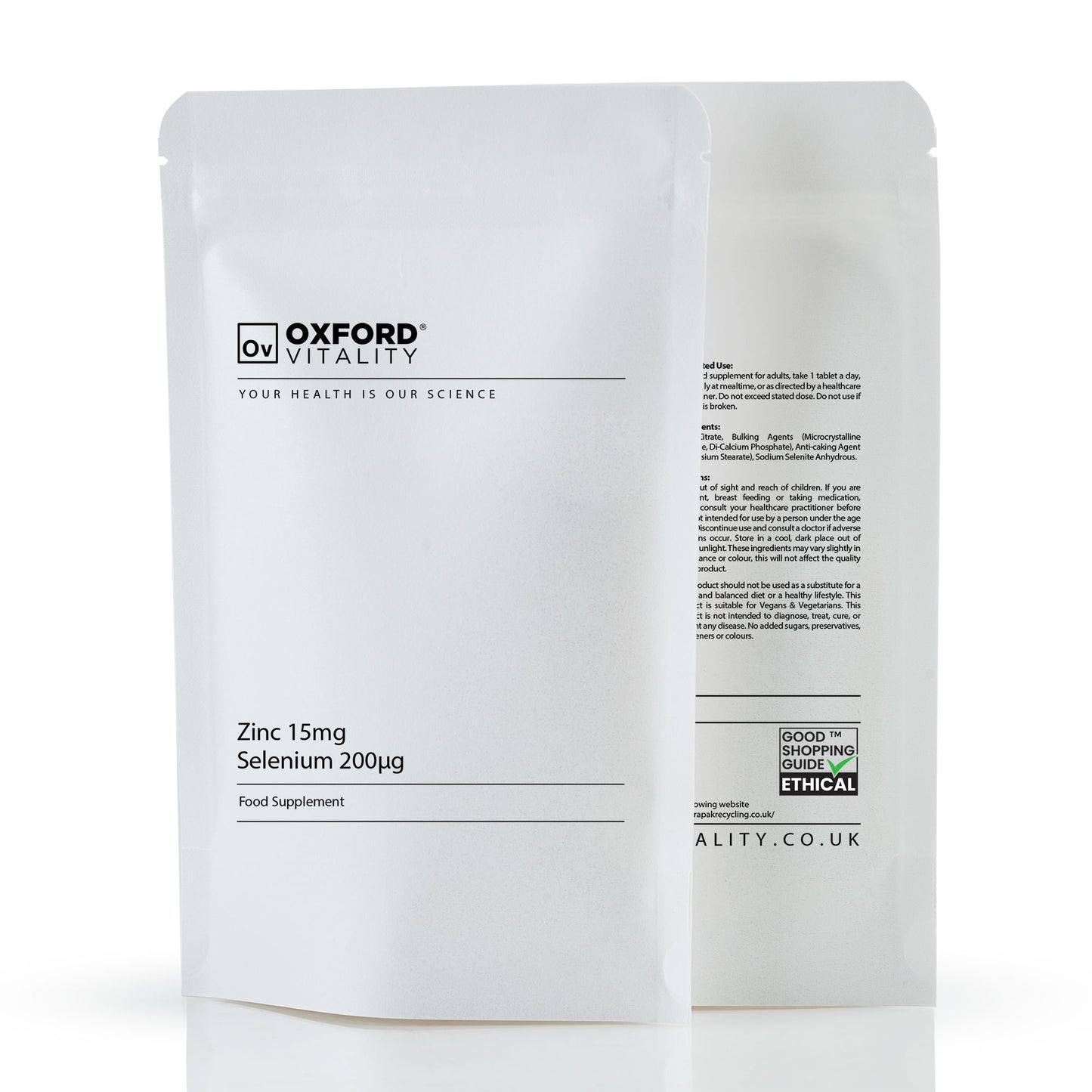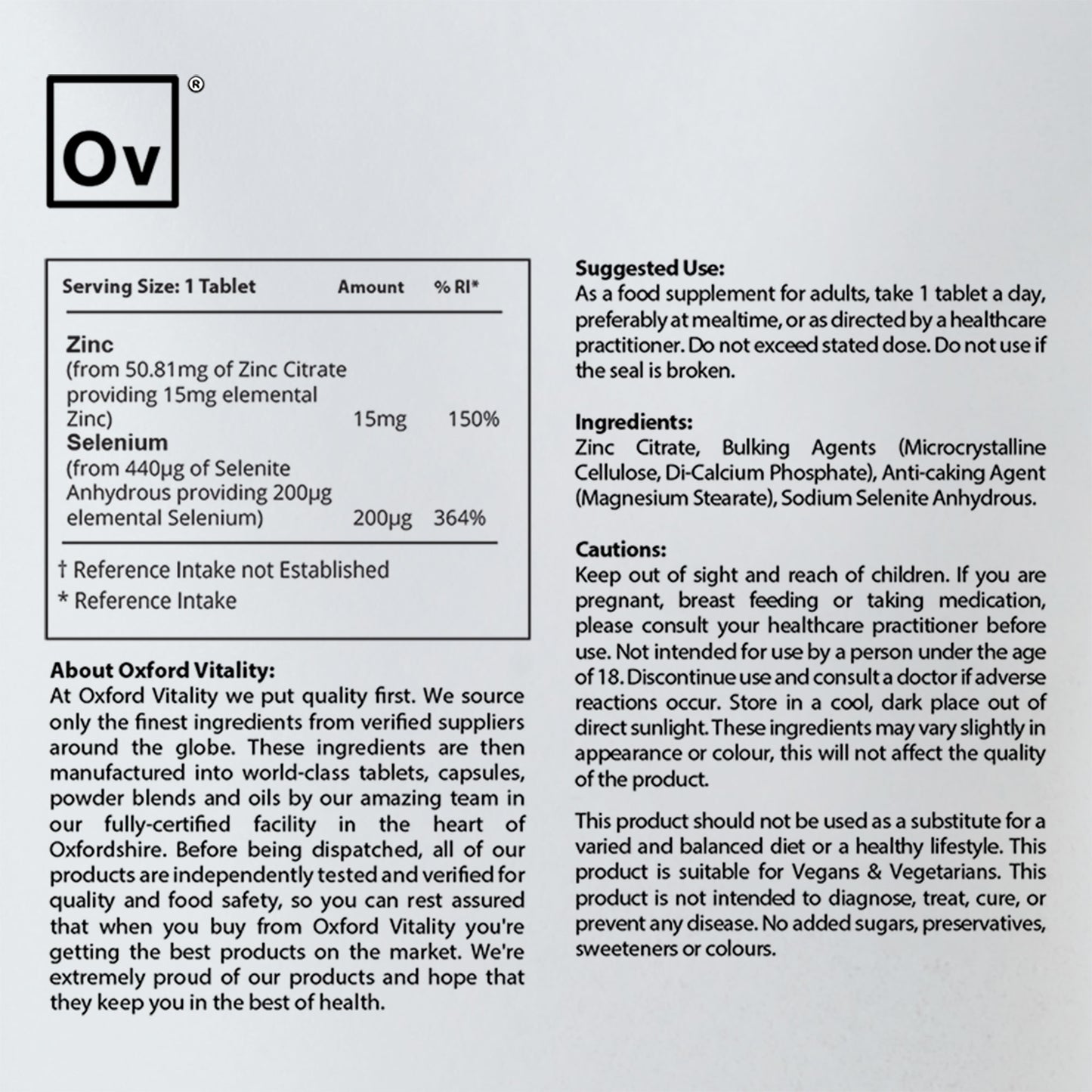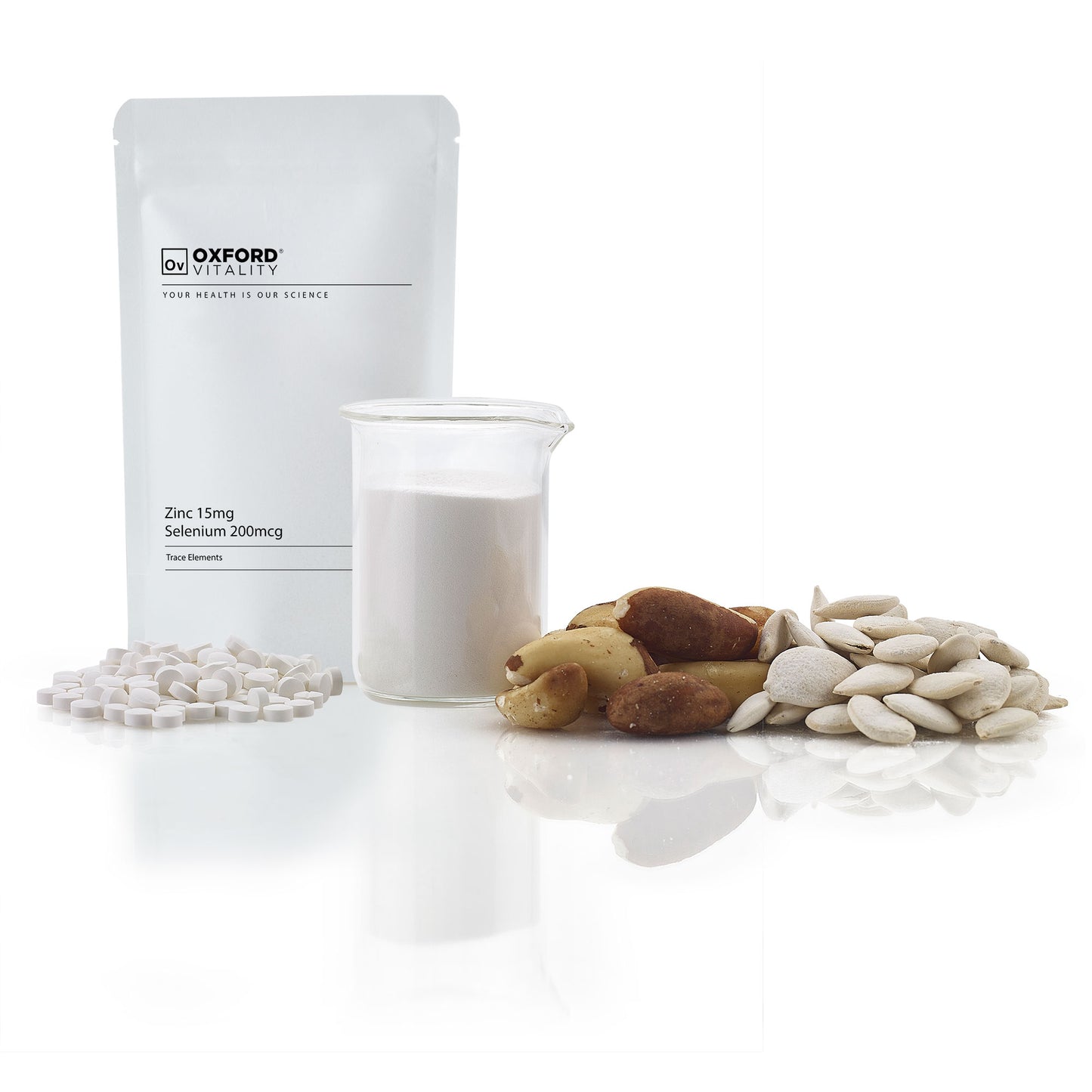 Zinc and selenium
I take this supplement, monitored by my GP, as an alternative to Levothyroxine. It has helped to maintain appropriate test outcomes over the last 4 years.
Very good
It lasted a few weeks to receive them in the Netherlands, but they are good. I'm very glad with them.
Thank you very much!😄
Quick easy transaction
Easy ordering process and quick delivery
These tablets look exactly same as VitD and k2, in structure, worth changing, as it can be be mistaken.
Collapsible content
Shipping & Returns

Shipping is via Royal Mail 1st Class We dispatch orders on weekdays up to 5 pm. Royal mail quote delivery times 1-2 days for 1st class and 2-3 days for 2nd class. Delays can happen, If delivery takes more than 5 working days for a UK order - please contact us immediately. For Europe, orders can take 10-14 Days. We are sorry but we do not dispatch our products to the rest of the world. We apologise for this lengthy period of time, unfortunately, express courier services are uneconomical to use with low priced products.

Please note, we DO NOT quote shipping. We will only make refunds where refunds are due. We apologise this process can not be more simple. Customs Declarations: We declare the value of all products as £15 - This is our average order cost and should not cause import duties or tax by your customs. All orders will be labelled generically as "Dietary Supplements".

To return an item, please dispatch it in its original wrapping and accompanied by a note outlining your name, address and reason for return. If you do decide that you would like to return your item, please have a look under the " terms and condition" page.